You May Stop Pressing Your Phone In The Toilet After Reading This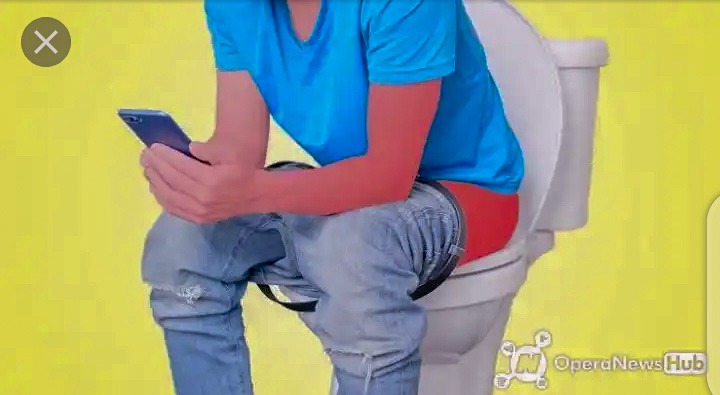 ---
There is a good chance you are reading this article on the toilet seat. For many people the restroom is a retreat, a time of quiet sanctuary away from your your job, roommates, or kids. All Through modern history, many have opted to prolong & pastime with reading materials in a toilet, be it a magazine, book, or newspaper. But in recent times A mobile phone brings you that much needed entertainment, from surfing the internet to time consuming games, and such activities have incentives that extend your toilet visit and which can cause harm to your health.
When we use mobile devices in the toilet, we are putting our health and our brains at risk in different ways.
1: Germs
There is no denying that phones attract germs. As Many bathroom surfaces, such as urinals, toilet seats, handles, sinks, & faucets, are covered in germs, & the risk of even more contamination through our mobile devices becomes greater when you use them on the toilet.
Your phone is like a door knob, because it exposes you to different micro pathogens from the environment.
According to Tetro, fecal pathogens can lead to staph infections, and other form of a contagious bacteria.
If you must use your phone in a restroom, make sure to put your phone away before you reach for the toilet paper, and not touch your device again till you have thoroughly scrubed your hands. Germs are literally every where in the restroom.
2: Hemorrhoids and Rectal problems.
When you stay on the toilet bowl for of 20, 30, 40 minutes or more, you are putting pressure on the rectum, which could lead to health problems such as hemorrhoids, & make any pre-existing condition worse by prolonging pressure on the rectum. You could also risk triggering gastrointestinal (Bowel) issues.
In an ideal situation are supposed to get in & get out as quick as possible. However when you stay for long periods being sucked into your phone, that becomes a problem." Not only that, the awkward & uncomfortable position of sitting on the toilet can exacerbate nerve & hip problems.
3: Your brain needs rest
The Restroom ought to be a place free from distraction & technology. However that os not ussually the case and it is not good for our mental clarity.
Bowel movements may be the mind's way of begging for a break. "Probably the worst thing for your productivity is to be on your phone in the bathroom, at such moments," if you don't let your brain relax, you may be depriving the organ from rest. These moments of boredom that we deprive ouraelves helps our brains explore the recesses of our thoughts, and this is essential for our body systems.
The Solution: Make your bathroom a zone of serenity again- limit phone usage in the toilet.