Why I walked naked: Jilted lady shares emotional story
---
A little more than a week ago, a viral video surfaced online showing a young lady walking naked in the street of Akwa Ibom State.
A lot of unfounded stories accompanied the video, for example, some people had called the young lady unprintable names, while a few had alleged that her predicament was the ripple effect of Prostitution.
But in an interview with Edidiong Udobia, a journalist from Akwa Ibom State, the true story of the lady has been revealed.
Her name is Blessing Patrick Martins from Mbiabam in Ibiono Ibom Local Government Area of Akwa Ibom State.
Blessing said her problems started when her 9 months old baby was taken away from her by the father when she was in Akure, Ondo State.
She said she moved in with the father of the child who happens to be a soldier from Makurdi, Benue State when the pregnancy was 1 month.
After she delivered the baby girl, the father ran away with the baby when she was 9 months old.
In an effort to retrieve her baby from the father, she spent a lot of money travelling to Lagos, Kaduna, and then back to Lagos.
Blessing said that her efforts were unfruitful and she had to return to Akwa Ibom. Things became very difficult for her in her home state.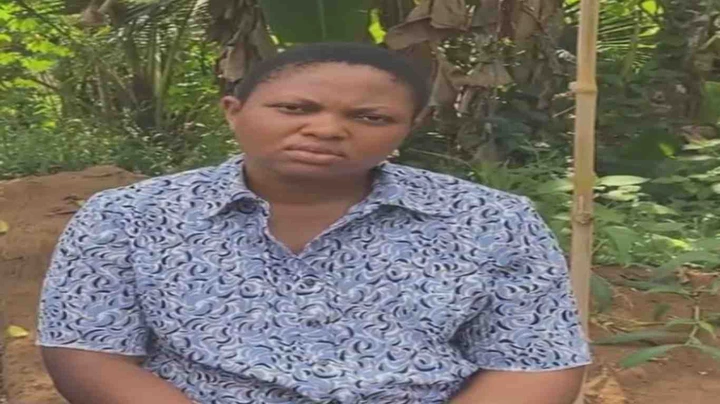 Representational image
"When I came back, I was homeless and frustrated," said Blessing.
She stated that she found a man who accommodated her, but she left the man's house after she realized that 'she was being taken advantage of."
A month after she left, she missed her menstruation and became pregnant for the man who accommodated her.
Blessing said that when she contacted the man, he told her that he is not responsible for the pregnancy and that she should "carry her cross alone."
Blessing Martins being interviewed by Edidiong Udobia (C) Facebook/BlocHead
On what transpired on the day she walked bare body on the streets, Blessing said, "everything came at once. The thoughts of my baby being taken away from me, thought of being homeless, being pregnant again…..
"That made me depressed and I suffered a mental breakdown. I did not know when I took off my cloths until the ladies I am staying with came and took me.
"I want to apologize to everyone for my behaviour. I am not mad, I was depressed."