Who gave you the Audacity to insult my Family and friends? – Paul of P-square fires back at Davido
Recalls Davido insulted those that attended the twins birthday separately. In a post he shared on his verified Twitter page @davido. He wrote:
"Y'all n***s that went to Peter and Paul's birthday separately you all p***y as f**k!! Them ni***s are twins, not my business but shit hurts I'm angry walai."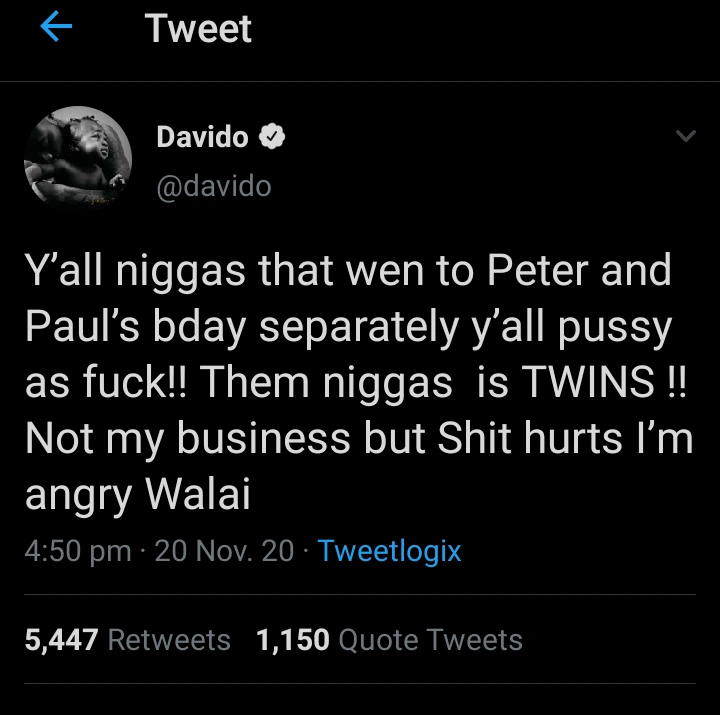 Unfortunately, Paul didn't take that likely as he has cautioned Davido for insulting his family and friend. In a post he shared on the story of his verified Instagram account @iamkingrudy, he wrote: "On what level, and what Audacity do you have to call my family pu**y? Bro has it come to this? I'm highly disappointed with you. You don't have the right to insult my family and friends. That's f**ked up.
"For your information, 90% of those that came to mine also went to his, same the other way round, and I respect their decision."