---
We are gradually approaching the last day, as several unthinkable things are now happening around the world and we can just let it pass without letting people hear what we see at us.
The advent of social media and internet has really dealt with us both in the positive and the other way round. This days people took to their social media to talks about any thing that comes to their mind or things they intends to do in any given circumstances.
Ladies aren't that ashamed again like the olden days, most of them went online to say words that suits them, not minding the general view and perceptions about the words they said.
A lady known as Lavida Muna has taken to her Facebook account to say some words which look like an advice but also an bad words because it's like destroying someone else marriage.
She said "when you disrespect your husband and he comes outside complaining, we will respect him and steal him away from you. That position you are occupying, someone else is admiring it".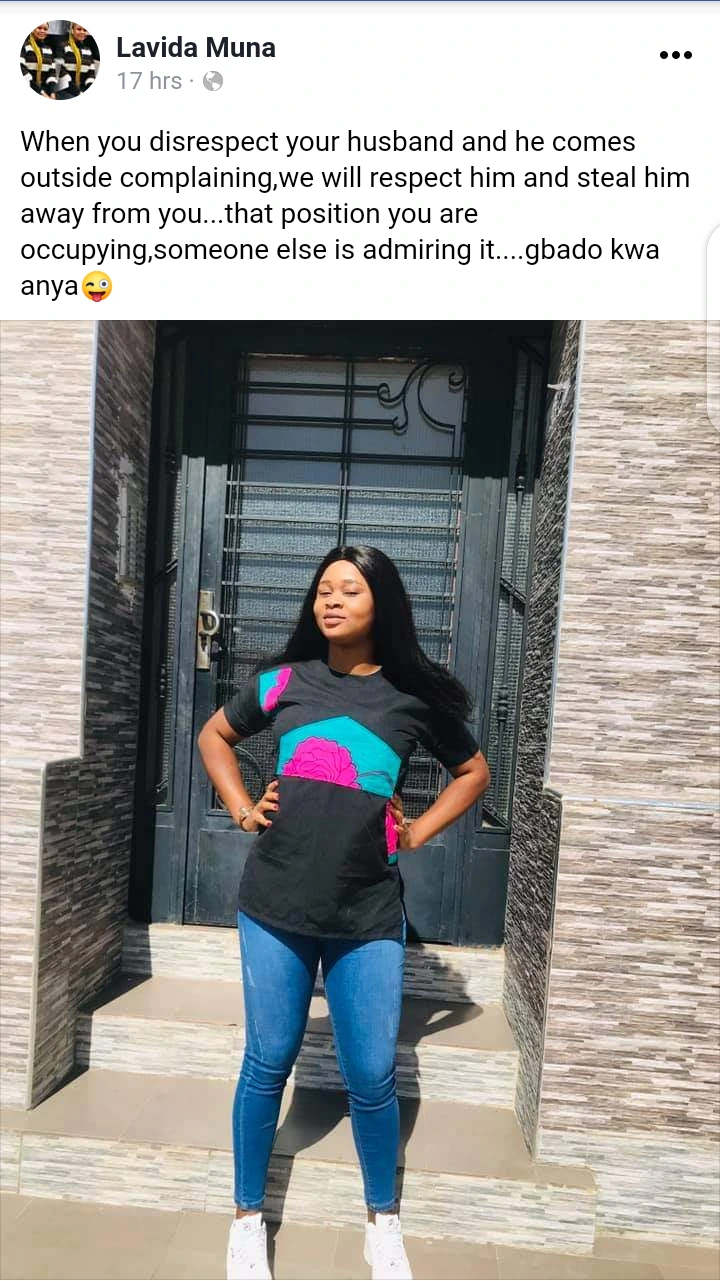 Although looking at her words it seems like an advice for ladies not to disrespect their husband as the town aren't "smiling" and several ladies are ready to take that your position.
But it's also look like destroying someone marriage because no marriage is perfect.
See more pretty photo of Lavida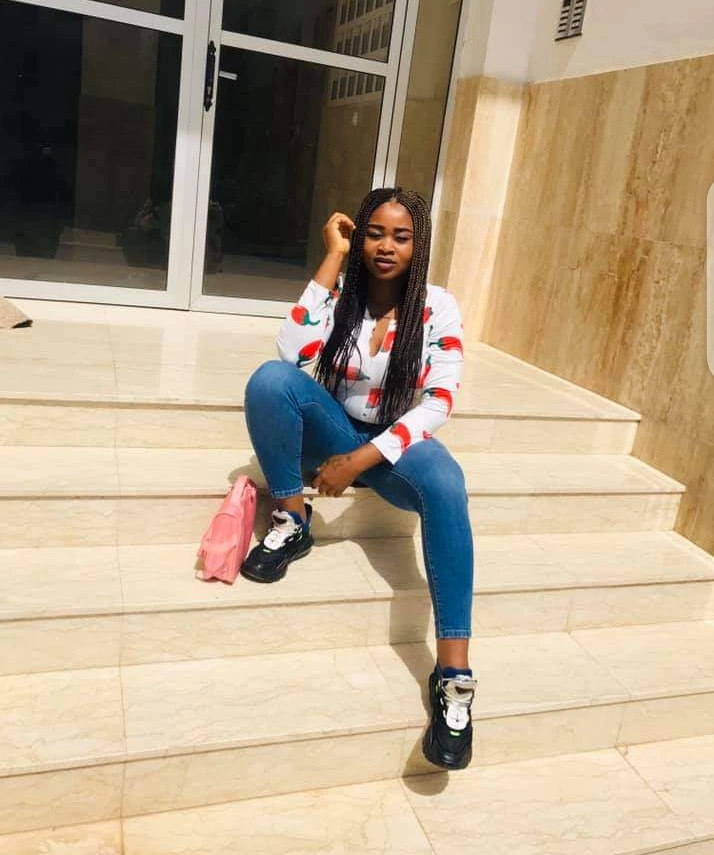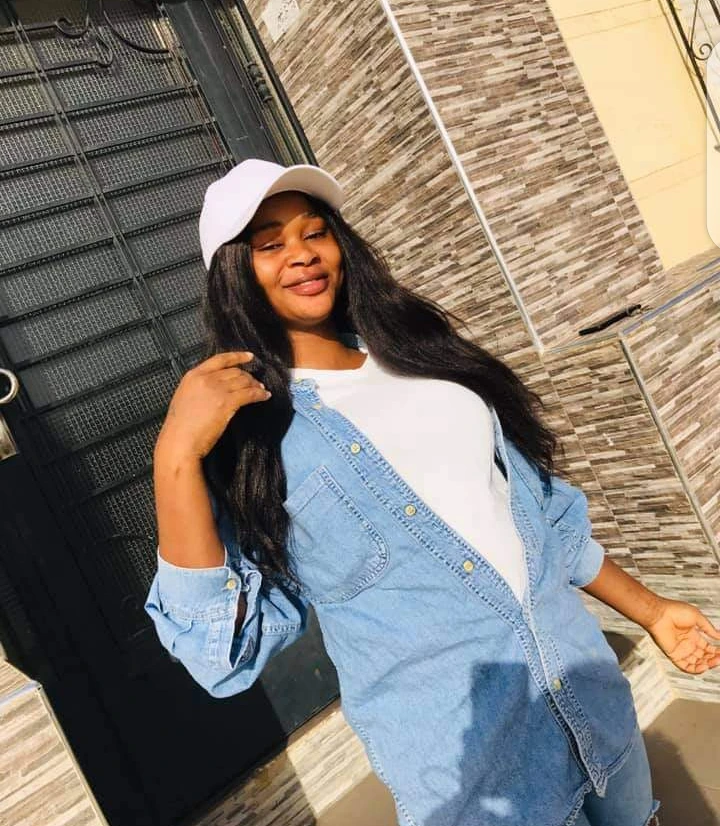 People have reacted to Lavida post. Some can be view below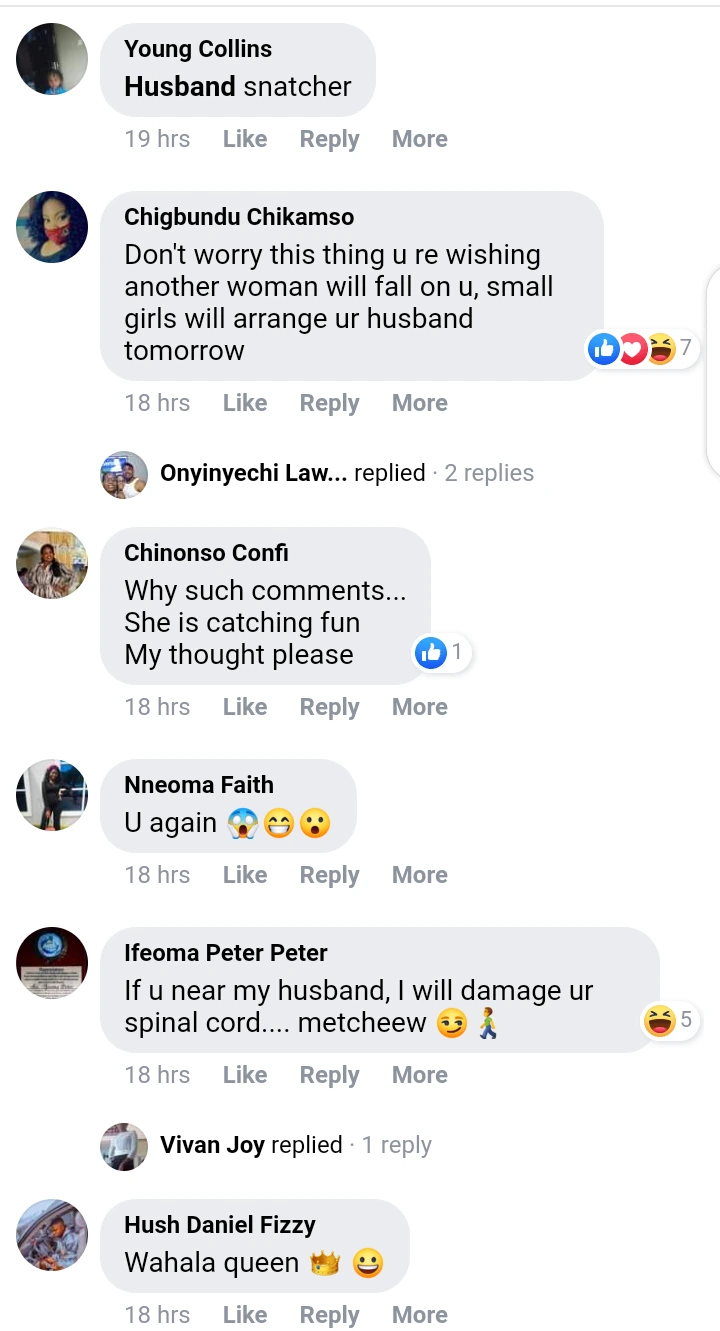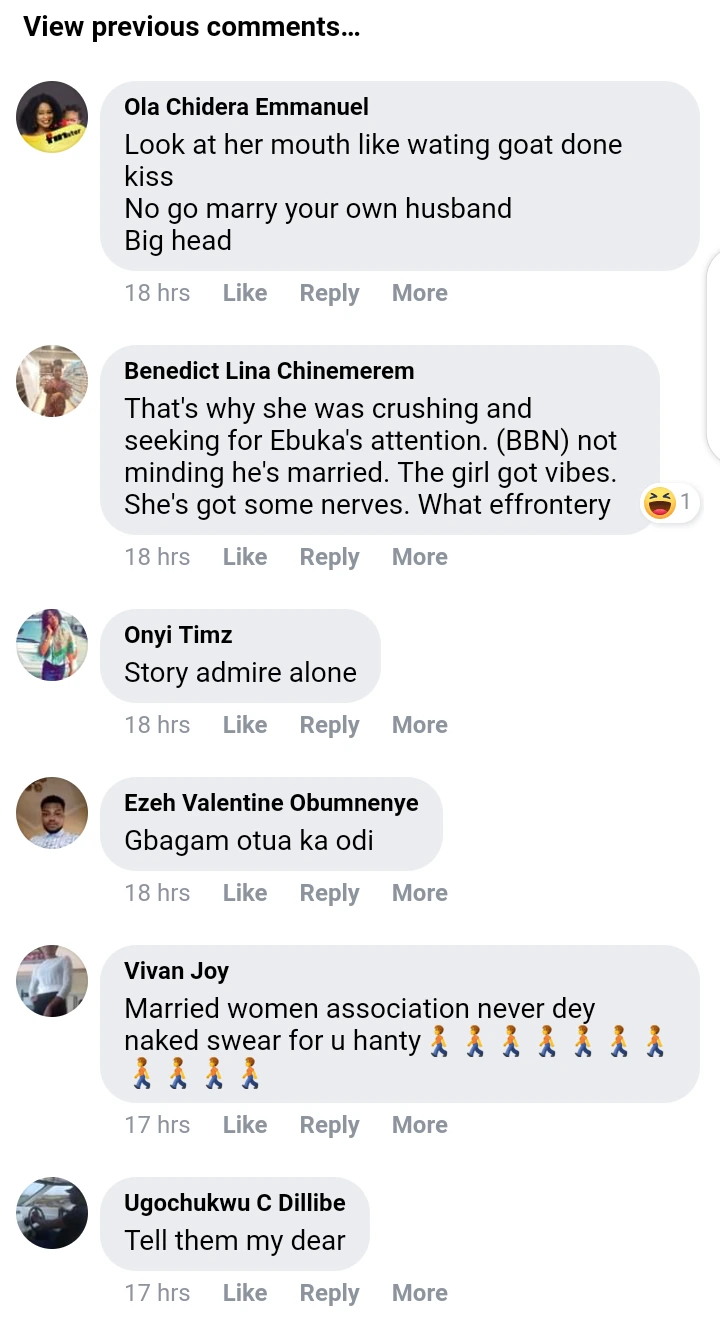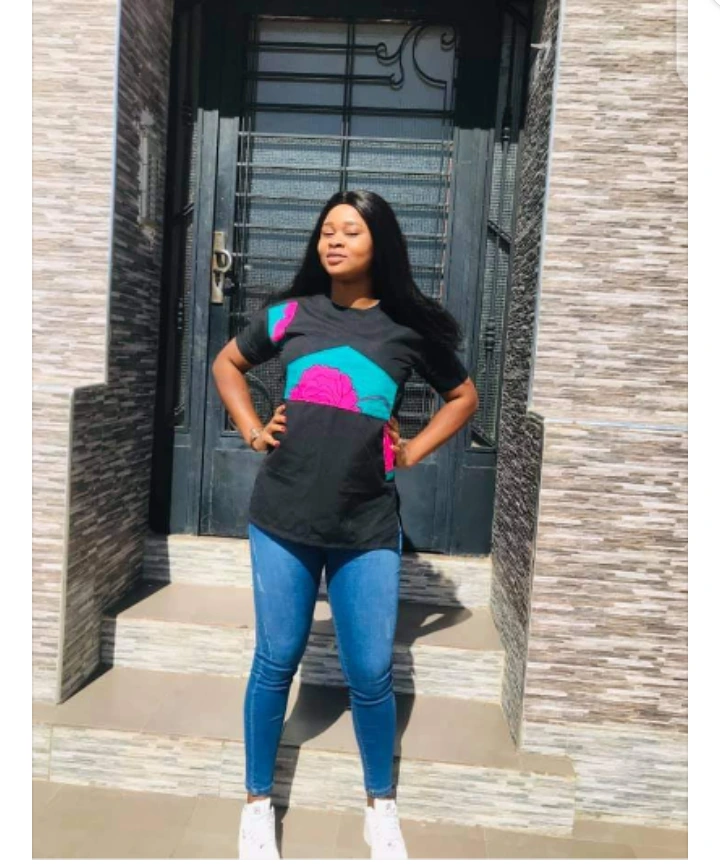 What is your take on this? Do you think the next thing to do for a woman who disrespect her husband is for all this side chick Association to snatch him away?. Comment your view.