Venita cursed Nengi fan who said negative things about her
---
Benita Akpofure who is known as a cousin to Neo Akpofure who was part of the housemates of big brother naija lockdown. She also participated in the big brother naija pepperdem of last year.
Venita is a mother of two and she holds her children in high esteem, someone saying something negative about her children is not right.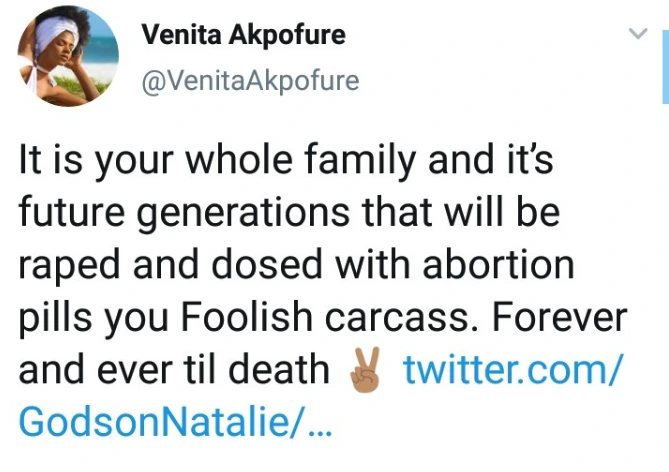 Venita posted on her twitter page today, cursing a particular person whose twitter handle is GodsonNatalie. The issue started when a fan insulted Nengi and praised Venita. GodsonNatalie then replied her by insulting Venita and her kids.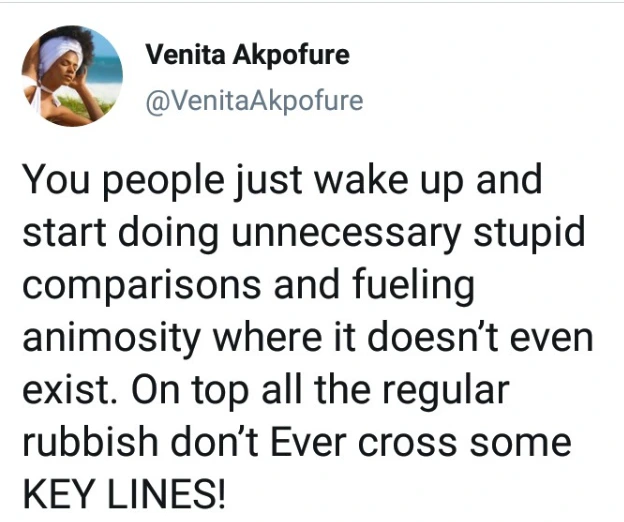 Venita got pissed by what she saw, the lady said Benita is the reason why some single mum give birth to dogs which is not right for a fellow woman to say.
Venita said 
"You people just wake up and start doing unnecessary stupid comparisons and fueling animosity where it doesn't even exist, On top all the regular rubbish don't ever cross some KEY LINES"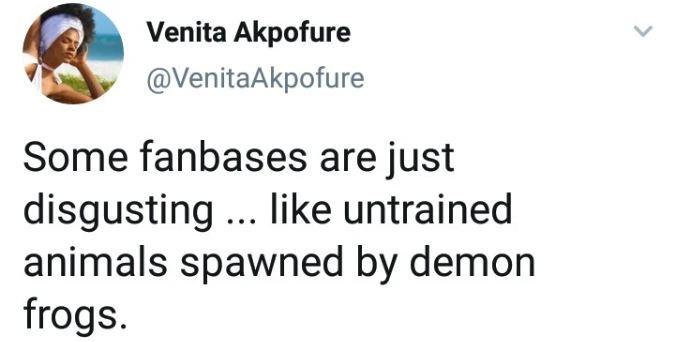 She went further saying "Some fanbases are just disgusting…like untrained animals spawn by demon frogs".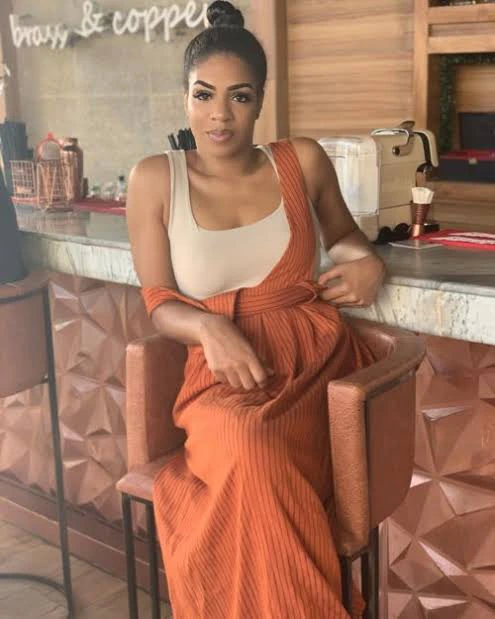 Touching and insulting a very touchy subject about somebody's life is wrong and it is better for it to be stopped because no body knows if they are still coming to that stage.