Uganda elections 2021: Museveni takes early lead as Bobi Wine cries foul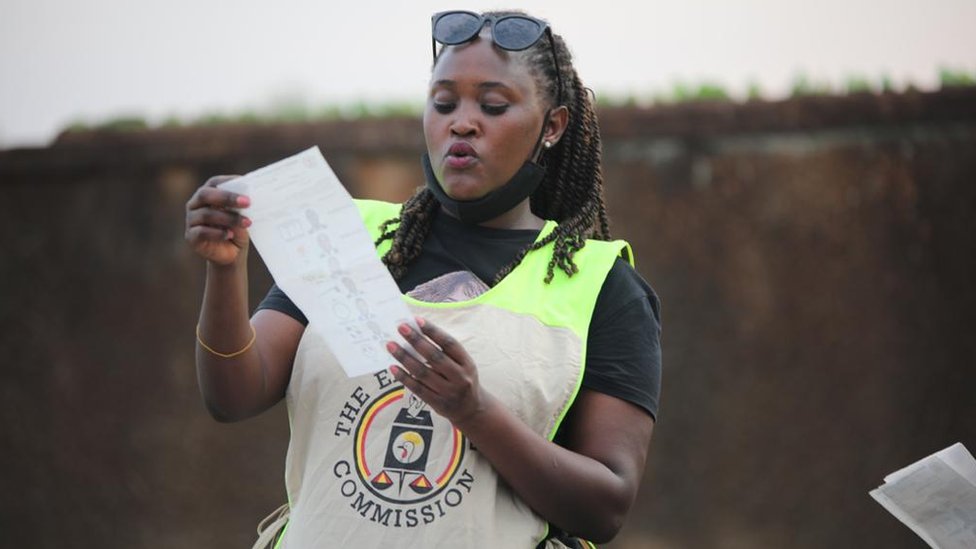 ---
Uganda's President Yoweri Museveni has a clear lead in the presidential race following Thursday's vote, early official preliminary results show.
But his main challenger, pop star-turned-politician Bobi Wine, said that tally was the result of the worst rigging in Ugandan electoral history.
Election monitors say confidence in the count has been damaged by an internet shutdown, now in its third day.
Dozens of people were killed in the run-up to the election.
President Museveni, who has been in power for 35 years, is hoping for a sixth term.
The 76-year-old says he is standing for stability, while Bobi Wine, the stage name for 38-year-old Robert Kyagulanyi, says he represents the younger generation in one of the world's youngest countries.