"This is True Love" – Nigerian Man Confesses After Proposing To Elderly Woman [PHOTOS]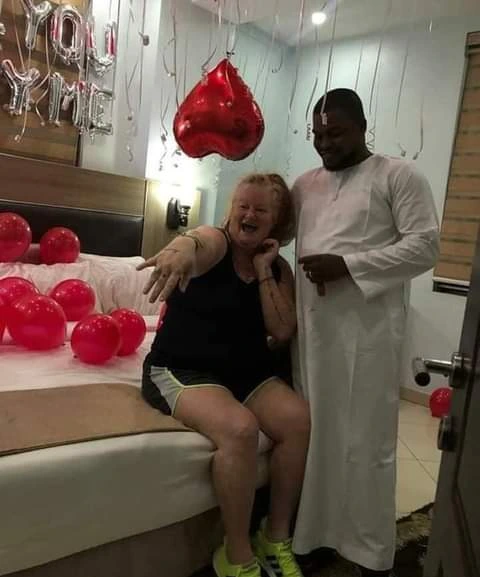 A Nigerian Man simply identified as "Kaylechi" took to his Facebook page to announce his engagement to an apparently older woman.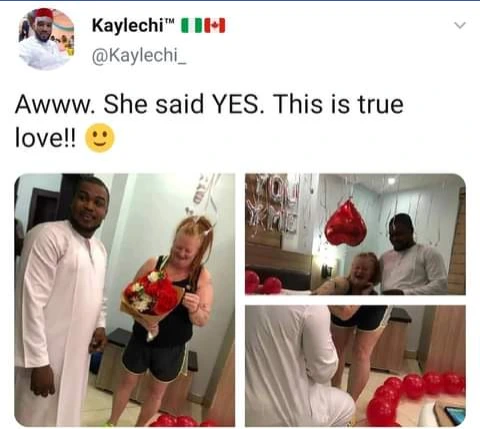 From the photos, the white elderly woman seem over the moon as she flashes her diamond ring to the camera.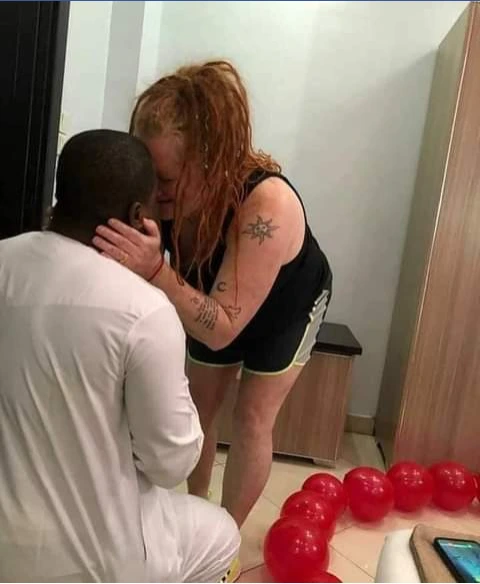 Trust Nigerians and their entitled opinions, several have taken to the comment section to berate the man for such move, while some others claim he's doing it for the papers.
Although the woman's nationality is not known but from Kaylechi's Facebook page, his location is Canada.
This brings us to some prevailing question given such circumstance; If truly his intentions are geared towards securing papers for how long would he have to pretend to be in love with her?