"The Power Of Money" This African Football Star Was Once Dubbed As Ugly, See How Fresh He Looks Now
---
When P-Square sang "Nobody ugly", I'm pretty sure some of you doubted him. On several occasions it has been proven that everybody is cute in their own way. The lyrics which goes like this;
"Ima ni malu M mma eh
Ima ni malu M mma (nobody ugly oh)
Ó kwó ego na akparí mmadu baby…"
P Square obviously said the truth here, they insisted that nobody is ugly and you haven't noticed how handsome a person is because they haven't been polished with money.
African football star and former player of Burkina Faso National team, Aristide Bancé was dubbed by many as the ugliest player at the 2013 AFCON. A tournament in which Burkina Faso locked horn with the Super Eagles of Nigeria on the same group.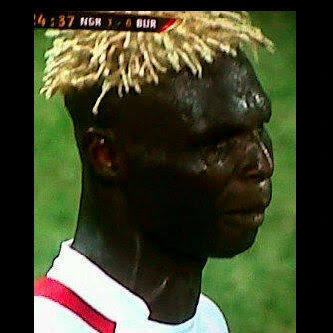 Despite being mocked because of his looks, Bancé would surely be remembered by Nigerians and Africans for his exploits at the AFCON final against Nigeria, though Nigeria won the match by a lone goal under late Stephen Keshi.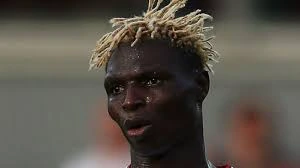 The 2013 AFCON is arguably one of his best in Bancé career, his controversial Afro spiky hairstyle was one unique thing about him that fans in the stadia usually noticed when he's on the field of play. When Bancé took a photograph with two beautiful foreign ladies years ago, people were like; "Na money be fine bobo."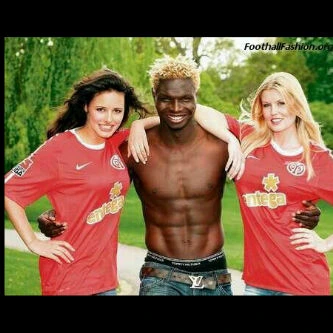 The Horoya of Guinea forward may not be as good looking as much as the female football enthusiast will want him to be, however his scoring prowess and ability in the air is something the fan will take solace in if they can't have their favorite star looking all fine.
However, this guy whom was once tagged as ugly is looking different right now. He no longer keeps Afro spiky hairstyle, he is looking fresh and strong like never before. It's clear to see how his glistering footballing career and the money he has changed him in the space of seven years.
Checkout Recent Pictures Of Bancé