See The House A Nigerian Boy Built With Soil That Is Causing Reactions On Facebook (Photo)
"I made this house using soil, can you please share this photo to help me go viral on Facebook, so that my dream could come through." He wrote.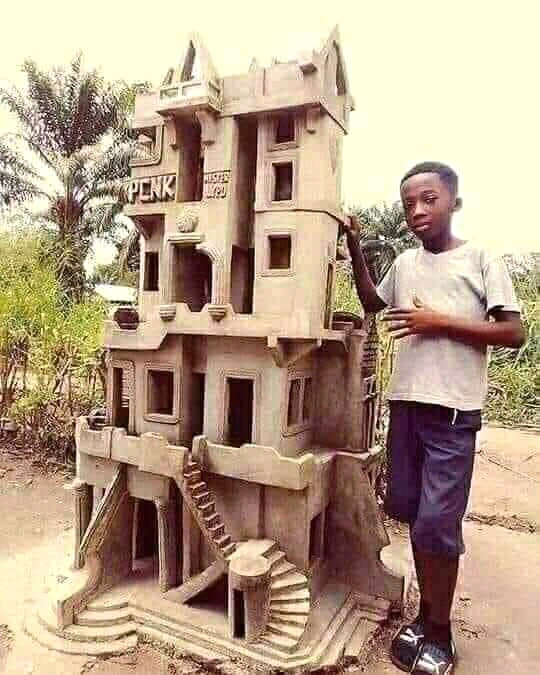 To be honest, Nigeria is filled with amazing talents, despite the lacks in the educational system, young minds still strive to make histories through their natural skills. I only pray that this Young boy can come to limelight and achieve his potentials. The talent is already in him, all that is required for this young genius is to travel abroad to study, he will definitely come back a lord in architecture.
Here is the post and what people are saying about him