See The Dress A Lady Wore To School That Got Many Reactions On Social Media
---
A picture of a young lady recently surfaced online on various social media platforms. The picture shows how a young lady was dressed as she was seen going to school for lecture activities.
Just before I Continue, There is this saying that says, dress how you want to be addressed. The way one dresses matters a lot, so many people will say it's choice that everyone has his own right to life, that's true but the truth still remains that is one has to be careful with what he or she puts on as cloth.
As I was saying, the young lady was caught on camera wearing a backless dress, according to report the lady was actually going to school, as you can see in the picture below she is carrying a side bag and a handout as well.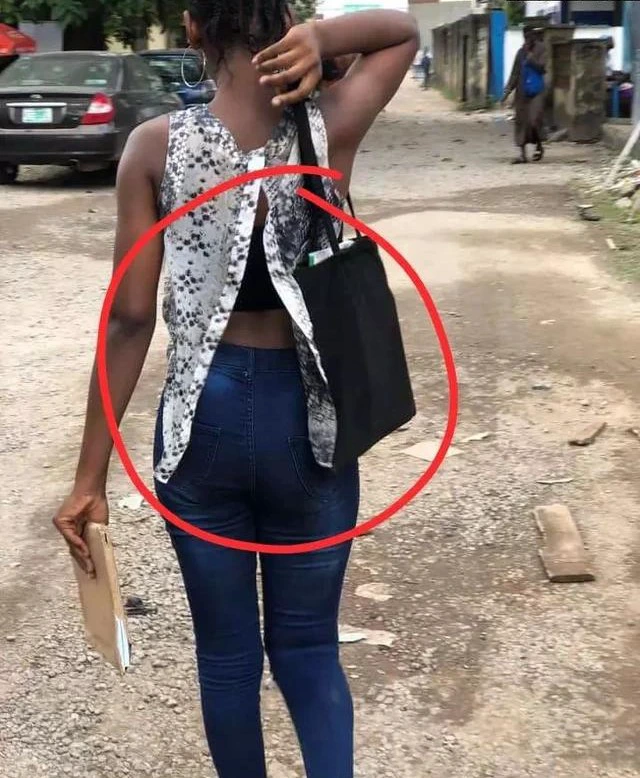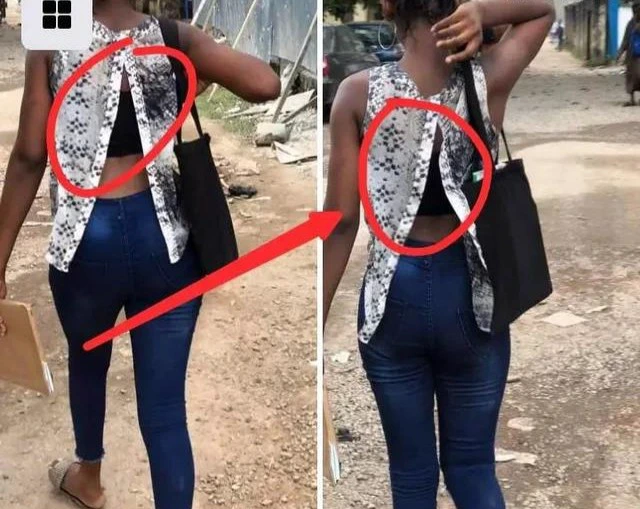 The pictures was shared by a twitter account user by name Harrison as you can see.He share the picture with this caption "How can A responsible student go to school like this"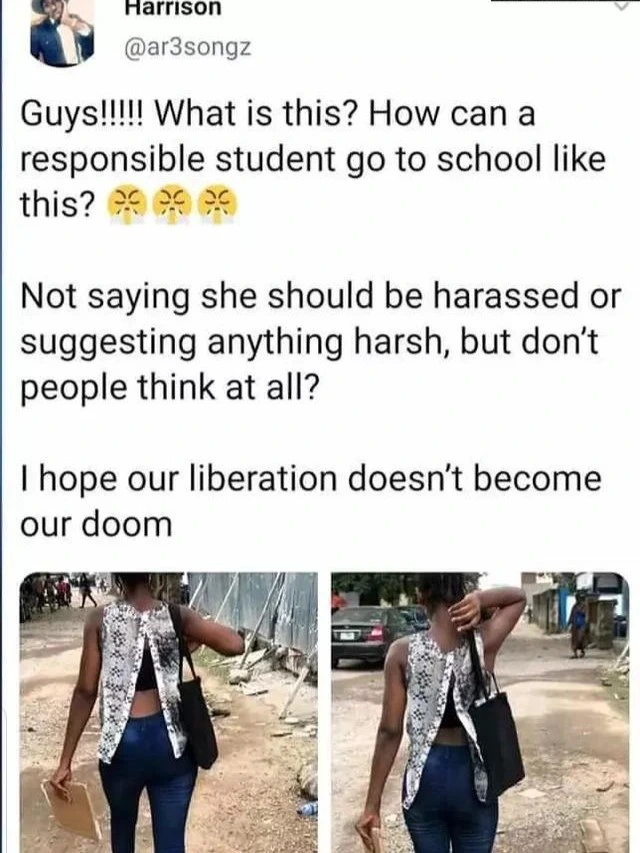 The Picture has stirred so many reactions among social media users, see some of the reactions of people below.