See reactions as Goodluck Ebele Jonathan celebrates his 63rd birthday with his family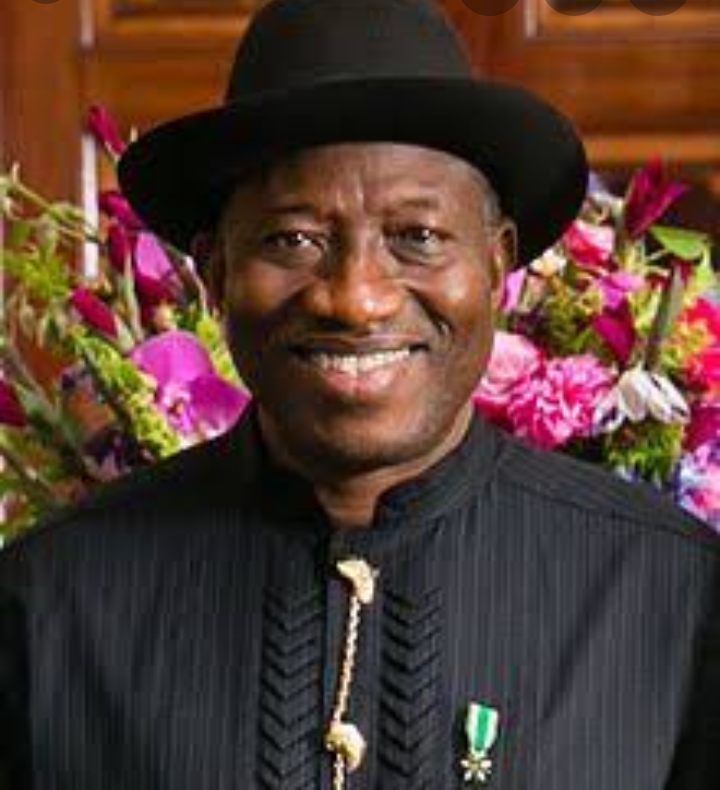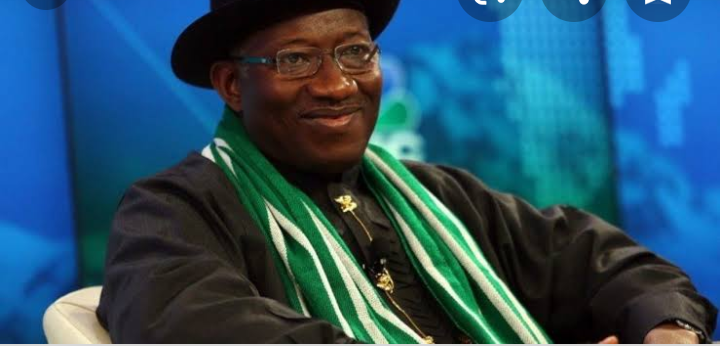 Goodluck Ebele Jonathan was born in Ogbia Delta State. He was grew up in a christian family of canoe makers from the Ijaw minority ethnic group. He attended University of Port Harcourt were he attained all the level of education (Bachelor degree to doctorate degree) in zoology with a second class honour, in hydrobiology & fisheries biology and doctorate in zoology.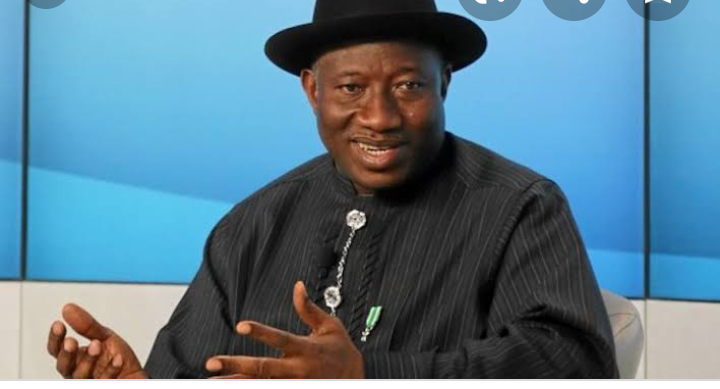 He started his political career as the governor of Delta state before he was made Vice President GCFR, GCON of Nigeria. He lost his last presidential election to former Military Head of State General Muhammedu Buhari who is now the current president of the nation.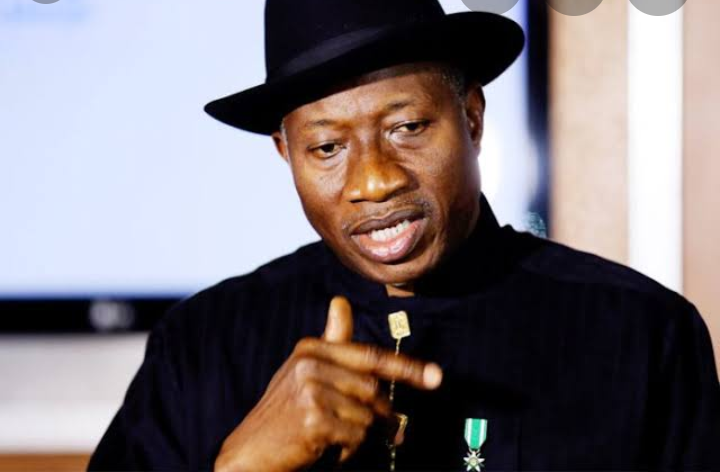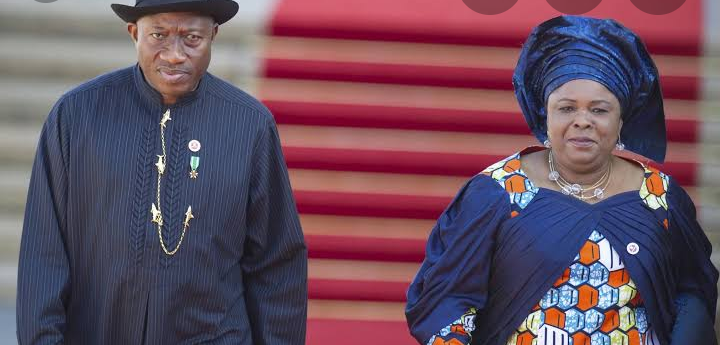 He has received many awards both in Nigeria and in foreign countries. His fame has given him respect both in Africa and beyond. The awards given to him include: Grand Commands of the Order of the Federal Republic GCFR, Grand Commander of the Order of the Niger, Chieftaincy title of the Selolia I of Wakirike Bese.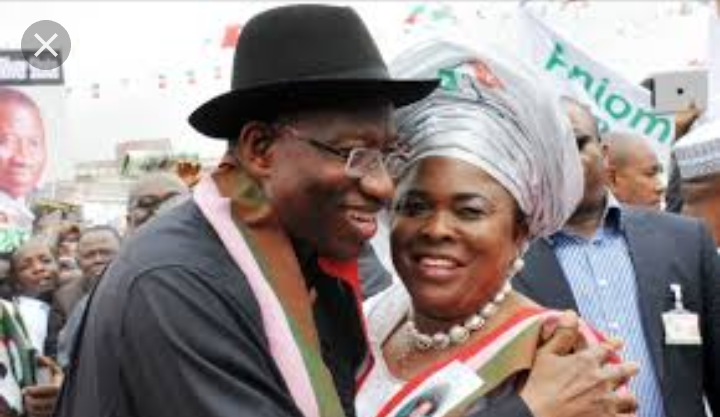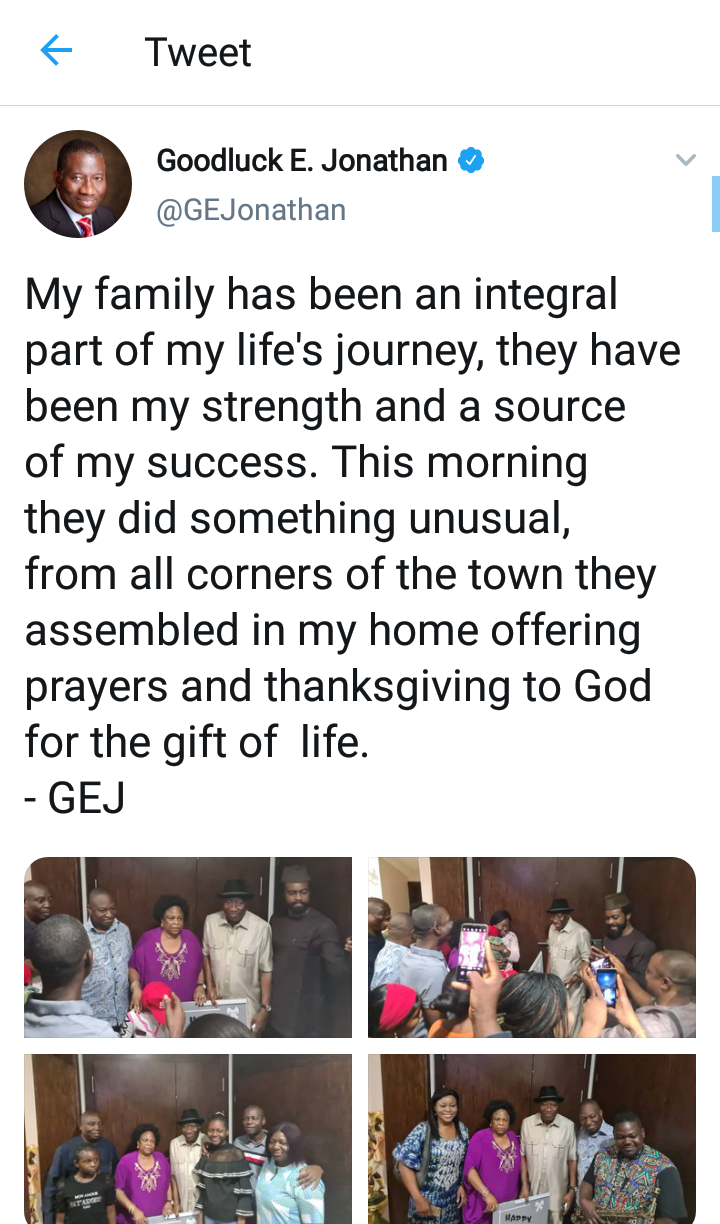 Coming to his tweet that he posted this morning "My family has been an integra part of my life's journey, they have been my strength and source of my success. This morning they did something unusual, from all corners of the town they assembled in my home offering prayers and thanksgiving to God for the gift of life."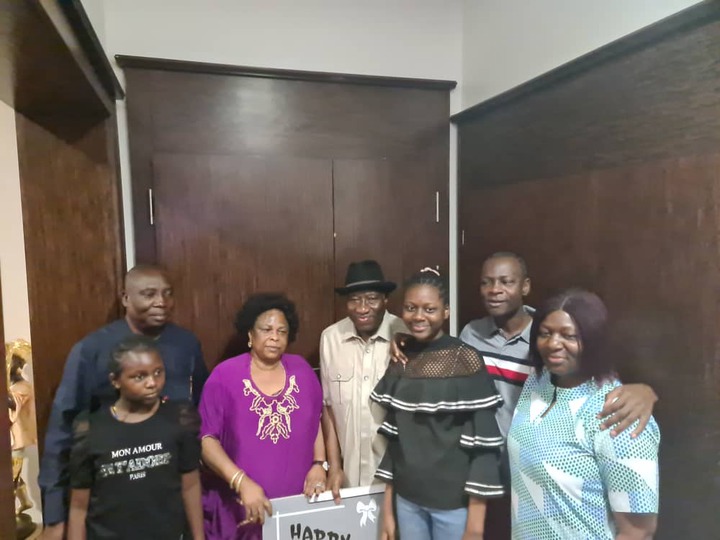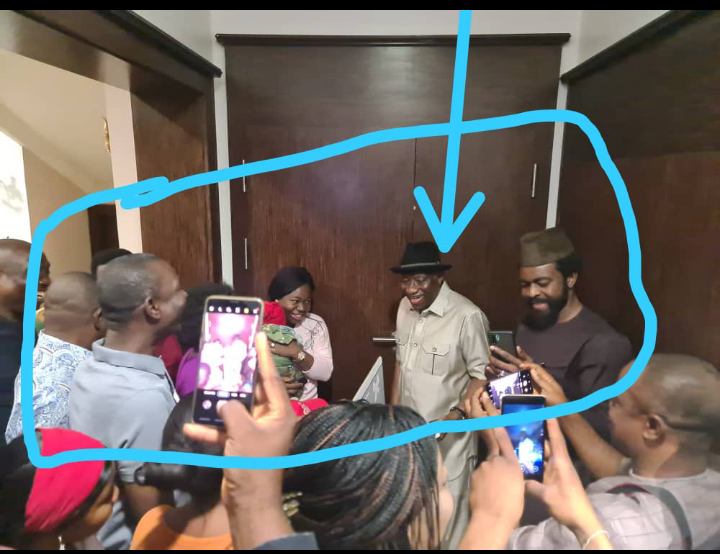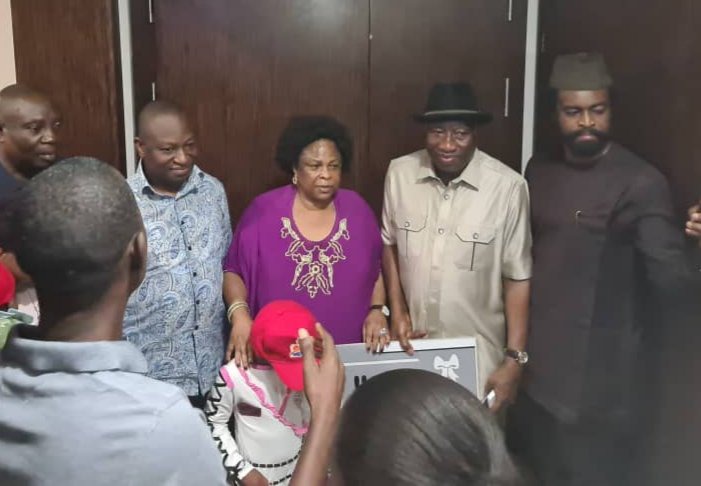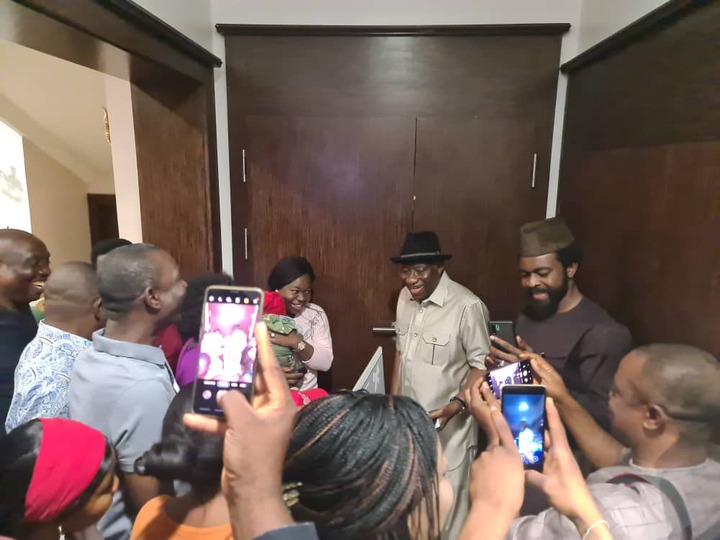 Today been 20th November is regarded as Goodluck Jonathan birthday. Many wishers from different corners of his town surprised him with a turn out crowd as they stormed his house with joy. Prayers and thanksgiving were made to God on his behalf for giving him good health, strength, wealth and long life.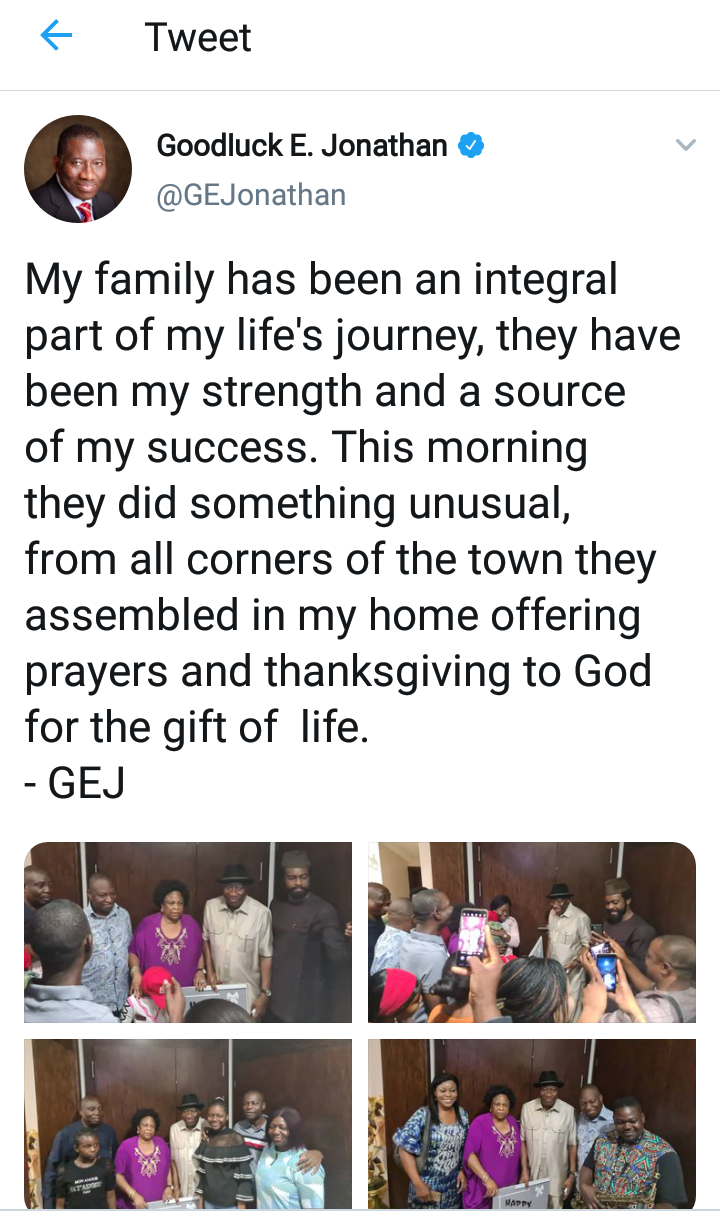 Here are also reaction of some Nigerians wishing him a happy birthday and long life on earth.