See Food Items Laycon and Dorathy Packed To Take Home From BBnaija House- Neo Said It is Too Much.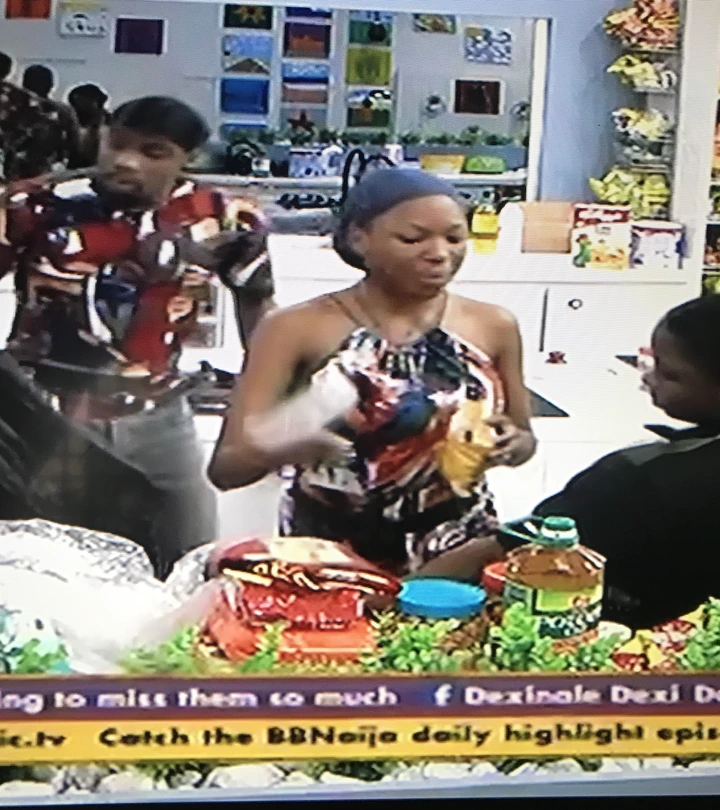 ---
The show is finally coming to an end tomorrow. No doubt it has brought various emotions to its viewers. As today marks the last day the Big Brother Naija housemates will stay in the house overnight , the five remaining housemates have been packing their bags and reminiscing on the days they have spent in the house.
They all went to the kitchen and some started packing the remaining food items they would like to take home but Neo thinks it's irrational to pack so many item. Dorathy was seen taking two bottles of power oil, a pack of chin-chin, fried plantain chips, corn-flakes,a carton of Pepsi ,milk and some other items.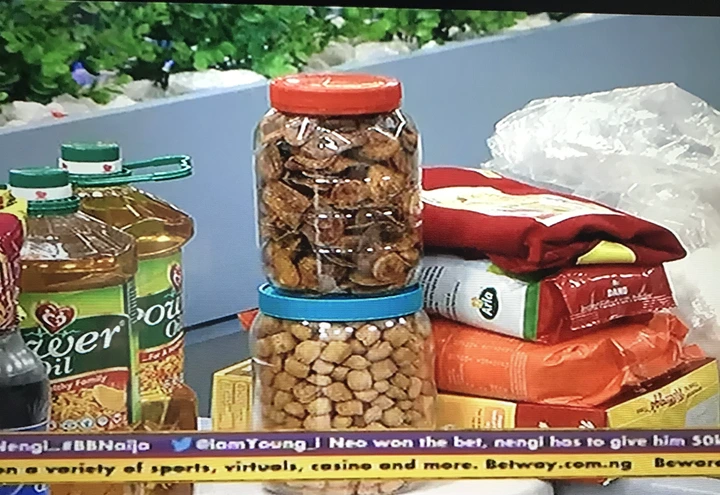 Laycon and Nengi also took a few food items along side. Neo was not comfortable with the fact that Dorathy was taking so many things. He told her return some things like the carton of Pepsi drink, one vegetable oil. His reason being that Biggie has not told them to take anything and taking so many might seem unrealistic.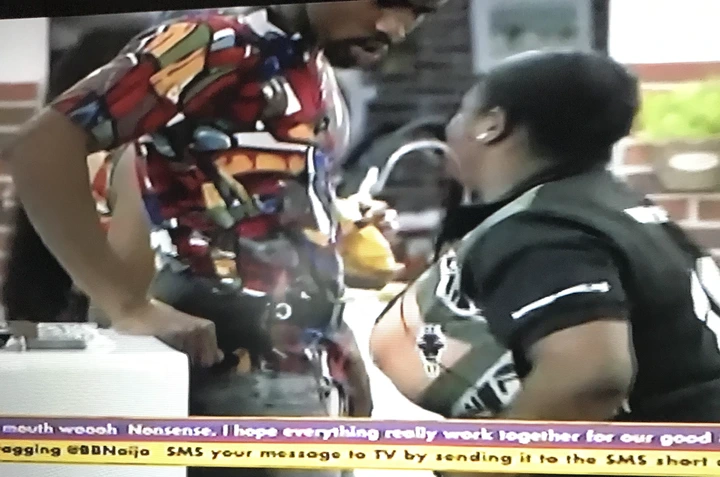 Dorathy actually obeyed and returned some of the items. I wondered why she took the Pepsi because they all have one year supply of it. Vee and Neo did not pick any item , I wonder why.