Saved From The Jaw Of Death – See What Happened When A Group Of Hyenas Tried To Eat Up A Lion
---
Some animals move in group so when hunting a certain prey, it is easier than when they are alone. Not all animals move in pack, some actually do move in pack while others don't. Leopard for example doesn't move in pack; they are mostly in solitary. The hyenas and the wolfs are predators that move in large groups.
With the help of the packs each predator can take down a large prey without stress and sometimes they can also take down a predator which is normally stronger than them but as they are much, they are able to overpower the other predator. Hyenas mostly are very good at using their large group as an advantage most times to steal food from other predators.
They even sometimes steal food from a lion as it can't fight all of them off. Lions walk in relatively small group unlike the hyenas. But the lions in small group can easily face off a group of hyenas and make them all flee, that's the kind of power that gives them dominance over other animals.
Sometimes a lion walks away from its pack or perhaps doesn't have one. Such lion if met a group of hyenas may scare them off but what if it comes in contact with a group of hyenas that tries to kill it, how can such lion save itself from the jaw of death.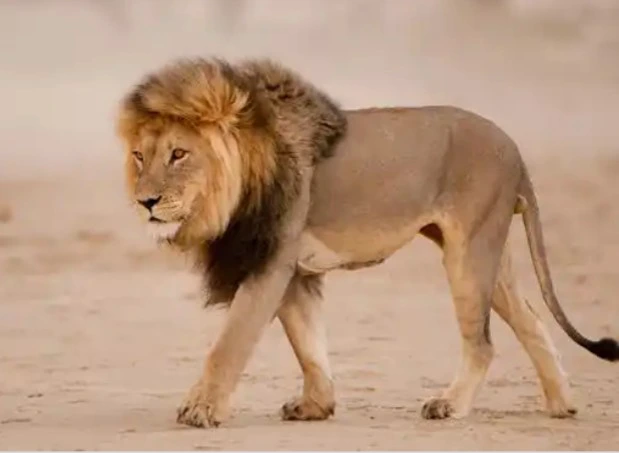 Lions are carnivorous animals which has stealth, speed, power and agility. Lion is an apex predator; they are at the top of the food chain, making them the king of the jungle.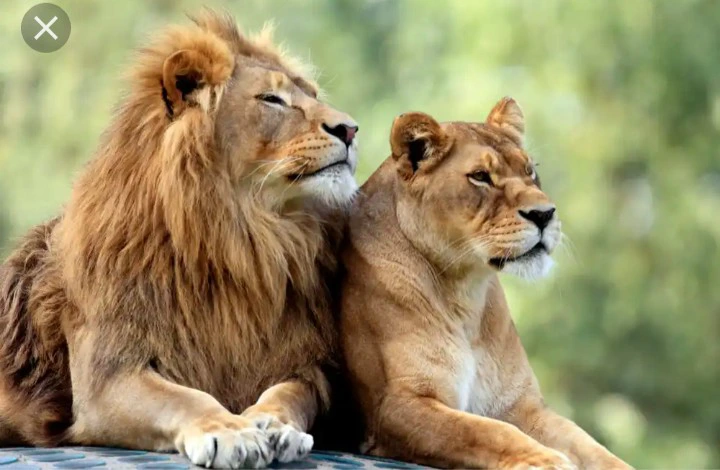 Lion has a muscular, deep-chested body, short, rounded head, round ears and a hairy tuft at the end of its tail. The female lions are the hunters, they are known to hunt in group preying on large ungulates. They can hunt a group of hyenas but it gets difficult when a lone lion is ganged up by a group of hyenas.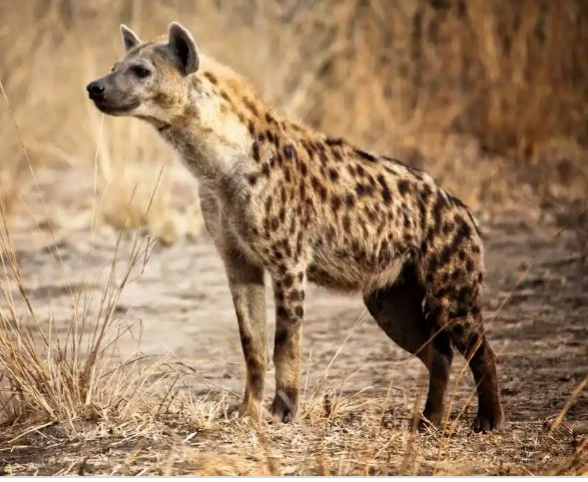 Hyenas are carnivorous mammals. They are known to make giggling sound often, that an animal notice their presence instantly after hearing the sound. Generally, hyenas are known to steal preys from larger predators, like lions.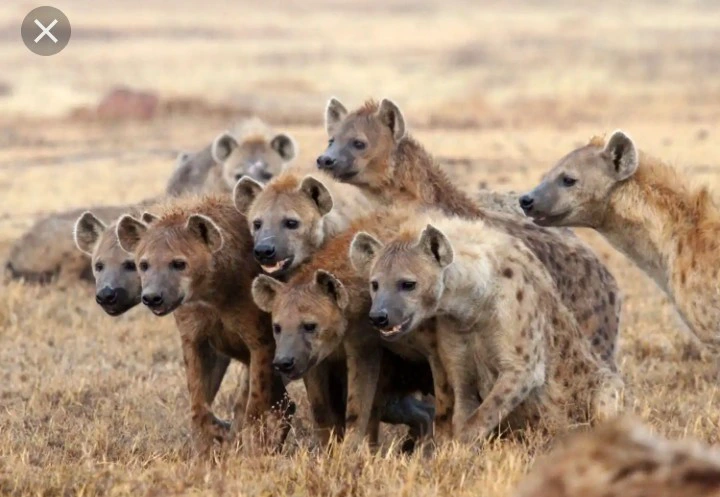 Sometimes hyenas get so confidence that they try to eat up the king of the jungle; lion. Normally it's not only confidence as they have large group to their advantage.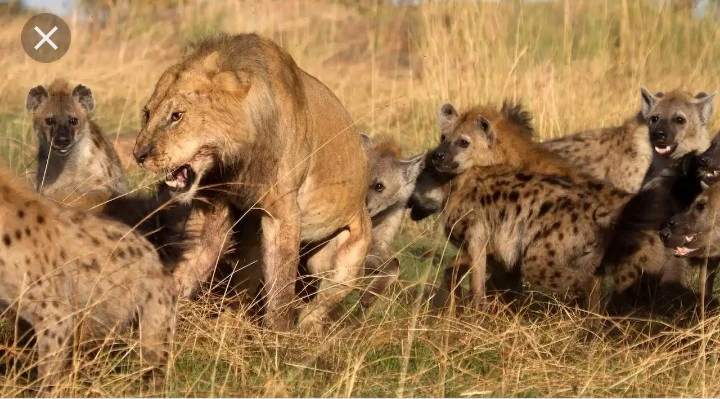 In a video a group of hyenas ganged up a lion, leaving no means of escape for the brave animal. The lion fought the hyenas off as they each try to rip out it flesh, but the problem is, the hyenas are too much. While the lion is fighting one off, some others are biting it from behind. As a viewer, one would have thought the lion was done for, actually he was, until…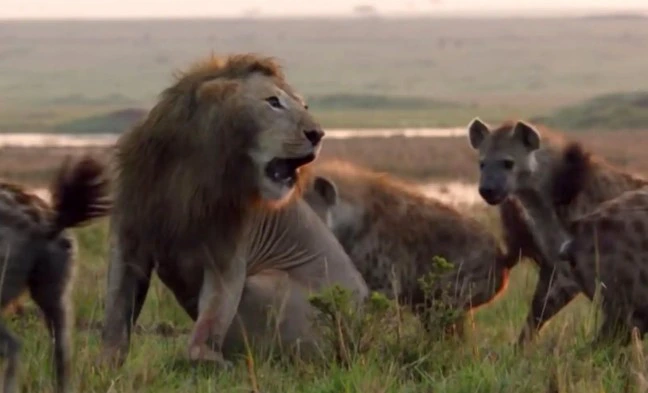 A lion which seems to be the friend of the other lion ganged up, was seen coming to the scene and immediately as the hyenas saw the lion they had no choice than to flee because they actually have less chance against two lions. After the hyenas have left the scene, the lion saved from the jaw of death actually expressed its gratitude to his friend by rubbing against it; this is likely to be a hug.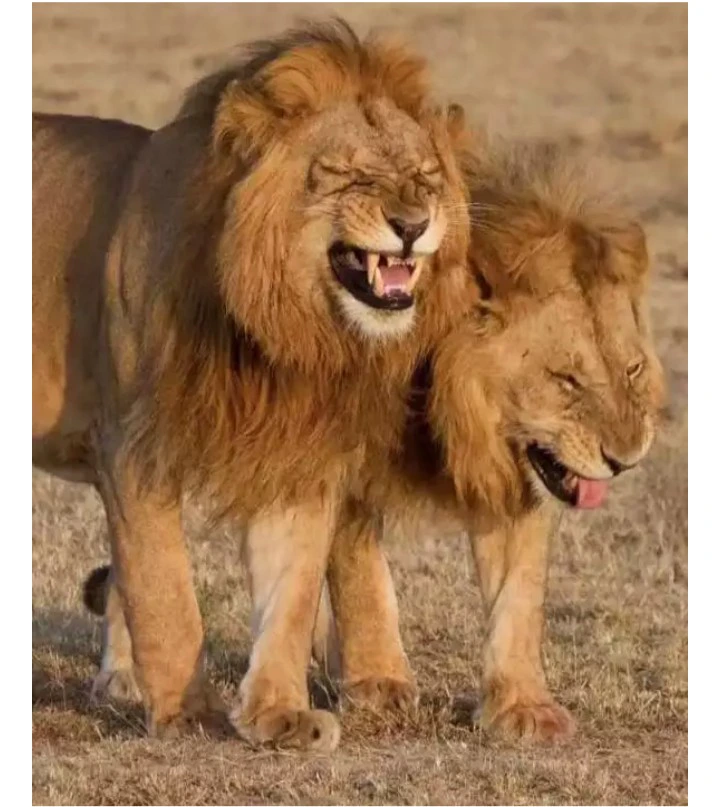 The lion was happy that it was smiling, if only one could hear what it was actually saying to his friend it would have been so epic. But we get to witness a lion saving another, that's what true friends do. I just wish we humans can do this more often.
You can get the video on YouTube without stress just type in "A group of hyenas tried to kill a lion but was saved by an ally" that should do.
What if the lion's buddy hadn't come in time, would the lion have got eaten and what do you think the lion told his friend after which it was saved from the hyenas?