Sad News: see the 16 years old boy that was declared missing.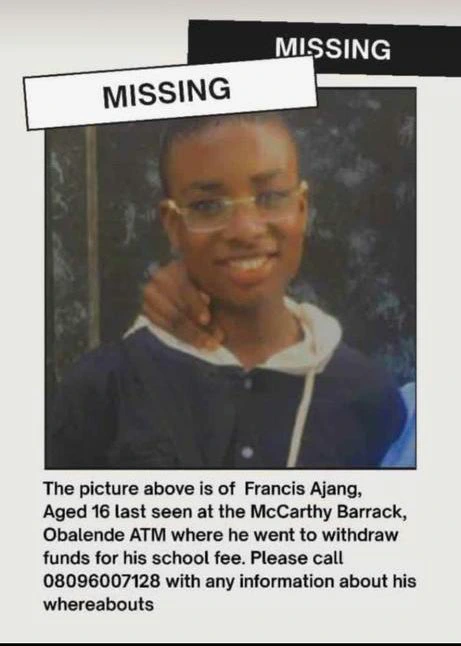 ---
Mr Francis ajang is a 16 years old who lives at Obalende and he has already been declared missing by family members and it is already circulating online.
Francis is a boy, he was sent out to withdraw his school fees for the year in the automated teller machine in Mc charthy barracks, Obalende Lagos.
His family has release their contact that if any body has any information about him should make them know or report to the police, because it is really important.
We hope they find him but on the other side, there is a case of negligence from the part of the parents, it is very wrong to send out a 16 years old out to withdraw money by himself.
Let us pray, they find him because of the high rate of kidnapping in the country.
This is the phone number of his family member 08096007128, to save the little boy and his family members