Remember The 9 Years Old Boy Who Got Married To A 62 years Old Woman Check Out What Happened To Him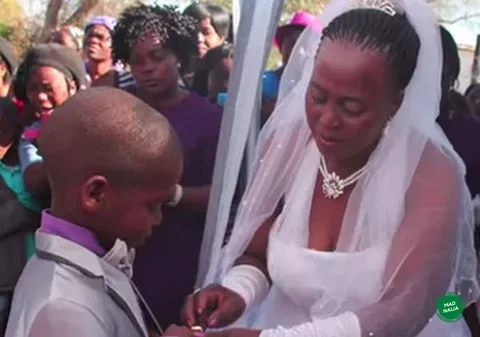 Am sure most of us reading this article knows hallen Shabangu and Daniele Masielela the hilarious couples who wedded back in the year 2014. During that period,they trended as the couples where the topic of people discussion.
Hallen and Masielela are both from South Africa as they were reportedly the youngest couple . Saniele Masielela was at age 9 when he got Married to Hallen but right now he is 15 years of age, while his wife Shabangu was 62 years old back then but she is now 68 years old.
According to Opera news, they got married in a white wedding .
After some time, the wedding ceremony which is still yet to have a marriage certificate, report came in that they are back to living their normal lives, as they no longer stay with each other anymore.
The true story about the wedding according to Hellen, she said that is was totally a game, that she was close friends with sanele's family.
The boy is reportedly in school as at now, and he seems to be doing well.
The boy has had a big task to respond to critics from other children, as some feels it wasn't wise from the boys family.
He is now a happy boy going about his life normally.
See some photos of the two old time couples below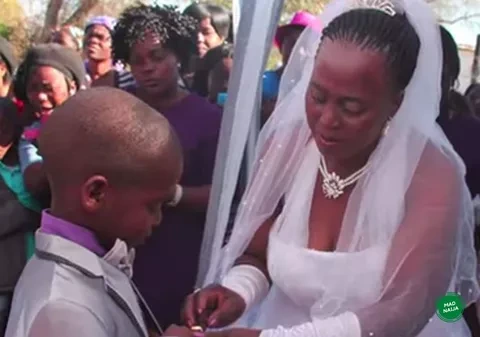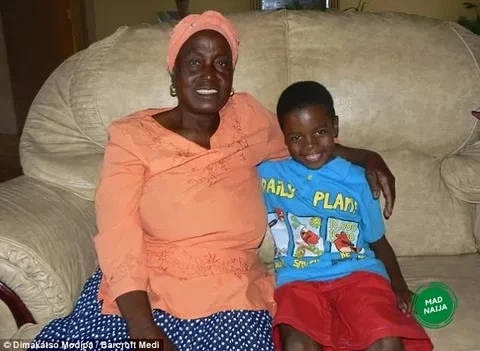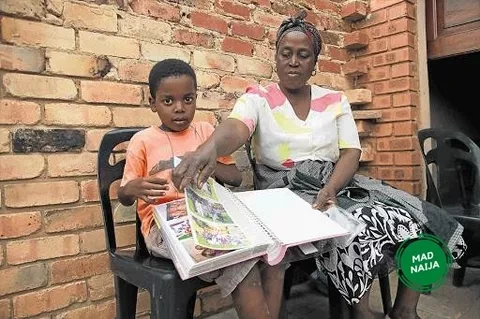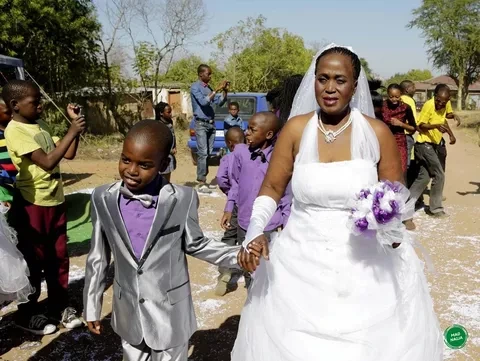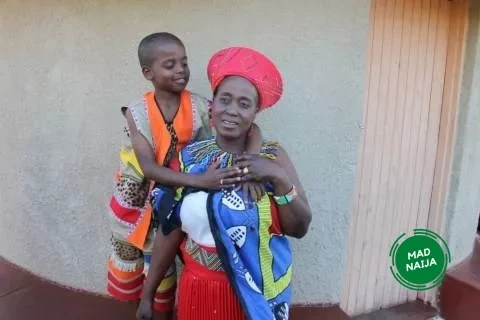 What do you think let's know in the comment section and please share this article so we can clarify peoples taught on the two couples.