Reactions As A Yoruba Man Was Caught On Tape Giving Instructions To His Herbalist From Overseas
---
The video of a Yoruba man giving instructions to his herbalist has made rounds on social media. The reality of the world is people could go to any length just to get what they want. It would interest you to know that people two brothers can go as far as fighting each other just to claim ownership of a property.
Irrespective of our religion and belief, the heart of a man is what determines if he's a good person or not.
As stated above, a video of a Yoruba man who was giving instructions to his herbalist from overseas has stirred reactions online. The man who was caught on camera gave his herbalist direct instructions to make a woman and her children go mad because they didn't allow them to sell a house. The man also told the herbalist that the previous charm he did for him didn't work
See the post below: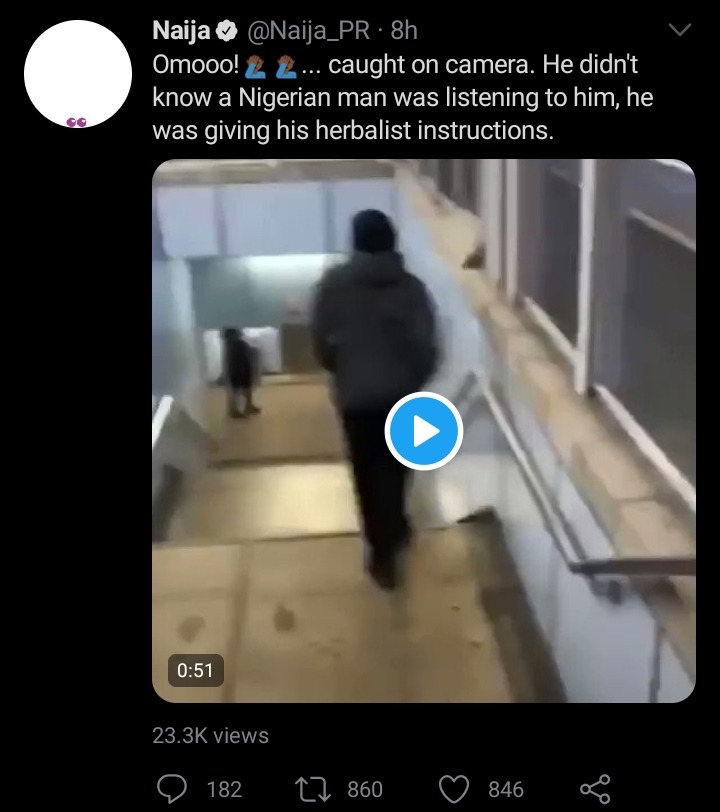 See a summary of the phone discussion:
He told the herbalist that: "the initial charm he was given wasn't potent enough and that he spent a lot of money for it."
However, he made a new request by saying: "help me to do another one that will make the family wife and children run mad because they're not willing to sell the property."
watch the video:
Omooo!🤦🏿‍♂️🤦🏿‍♂️… caught on camera. He didn't know a Nigerian man was listening to him, he was giving his herbalist instructions. pic.twitter.com/pKtfsVSLeL

— Naija (@Naija_PR) January 12, 2021
The above phone conversation has made many Nigerians react. Many people wondered why someone living overseas would want to harm another person.
See some reactions below: