People React To this Governorship Candidate who claims that he will build 21 universities if Elected
---
Dr. GodwinMaduka is one of the governorship aspirants in Anambra State, and hopes to be voted in, come 2021. He is a Harvard trained Medical Doctor, and Pharmacist, his hometown in Anambra is Umuchukwu (formerly called Nkerehi), he is a very learned individual, and had received many scholarships for his studies in his youth, he has five children with his wife, Stella Maduka, and he made the claim that he would build 21 schools if elected the governor of his state.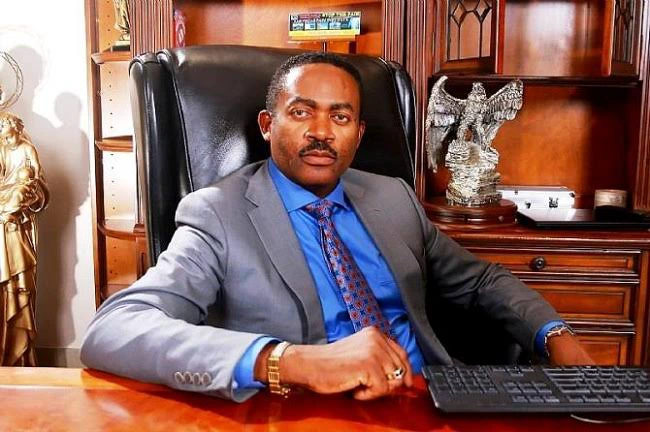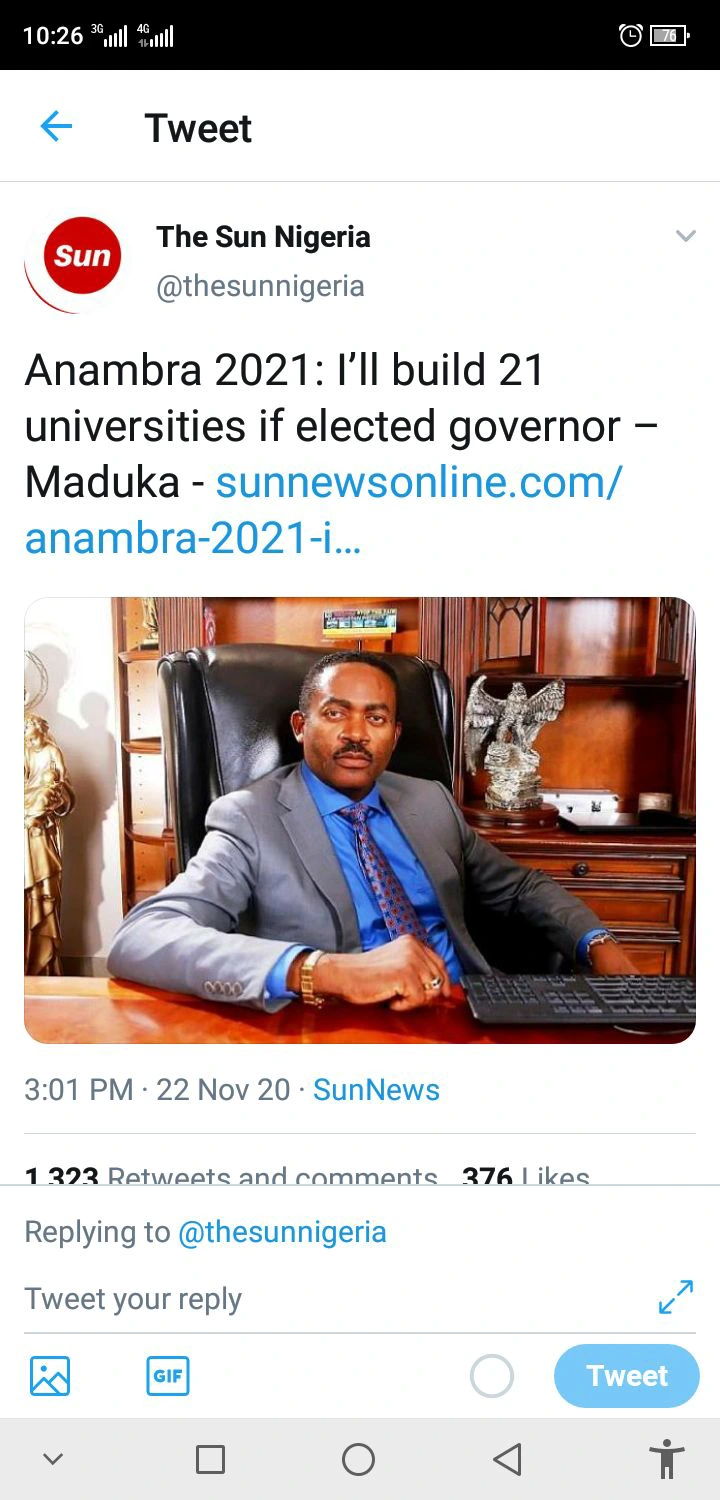 People are skeptical of this claim, and feel that it's just another ruse for a politician to attain power then forget about the citizens, though I must say that Doctor Maduka has proven himself to be a philanthropist, and has shown that he cares about the welfare of his community, following his over 20 million dollar investments, and efforts in projects aimed at promoting, and developing the position and status of Umuchukwu.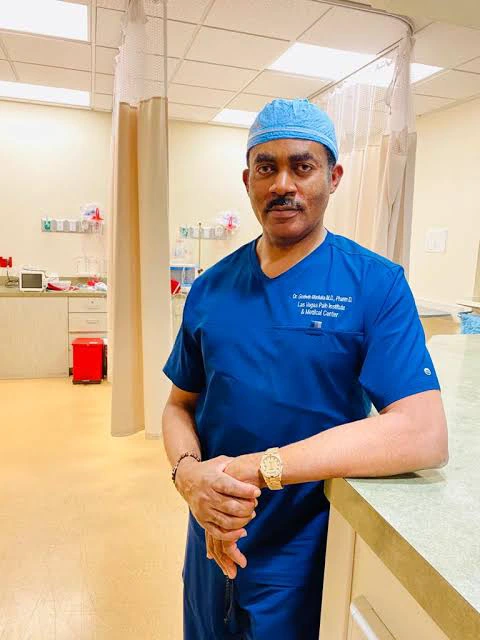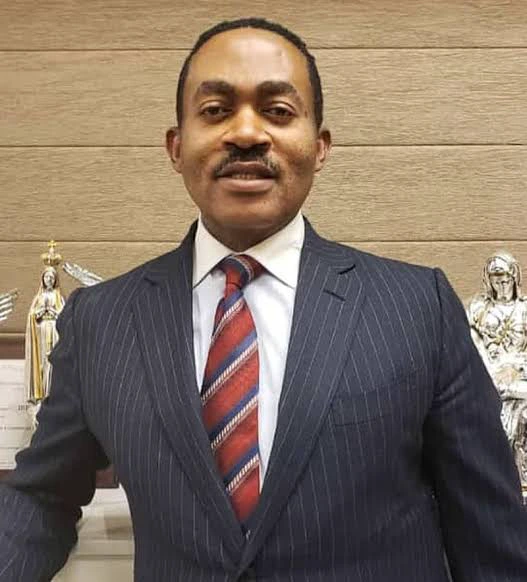 These investments and efforts include the erection of a 17 floor multiplex medical research center in Umuchukwu, the houses he built for the poor and homeless in his community, he also built a magistrate court, and a high court for the Anambra state government, in addition there are markets, schools, churches, a police station, a police academy and college all to his name in Umuchukwu.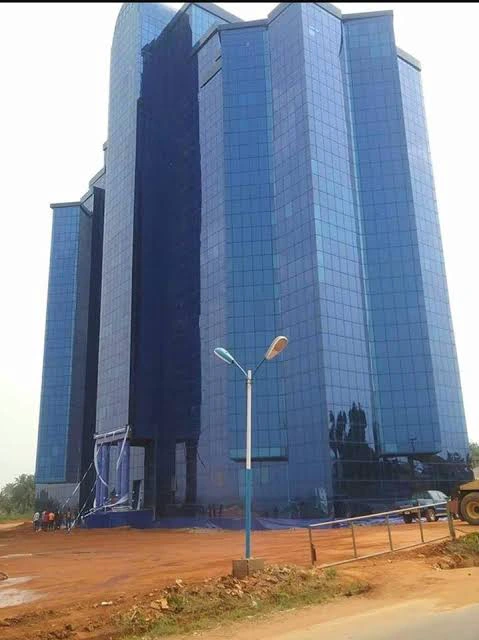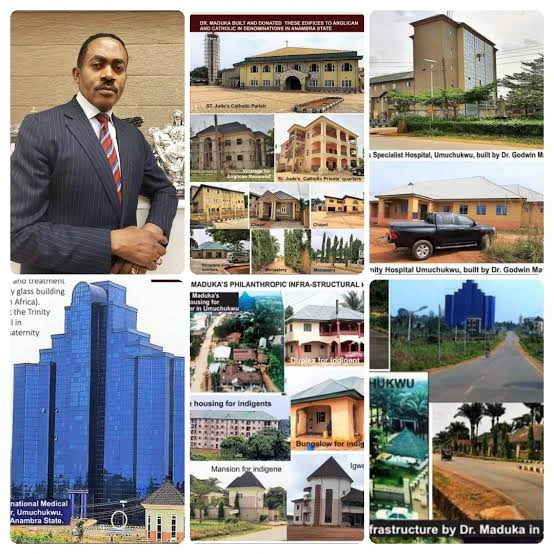 That's just some of the accomplishments that are made public as of now, presumably there should be some other plans and projects still in the works, but what does this all mean?
Does it mean that he is capable of building twenty one Universities in the space of four years or less if he is elected?, and even if he does, with the amount of work and resource that could go into such projects, will they be standard and substantial institutions? Are there not better investments and ways to use the money and resources that would go into such a project, like development of already existing Universities, and Infrastructure in the State? Are all these things in mind?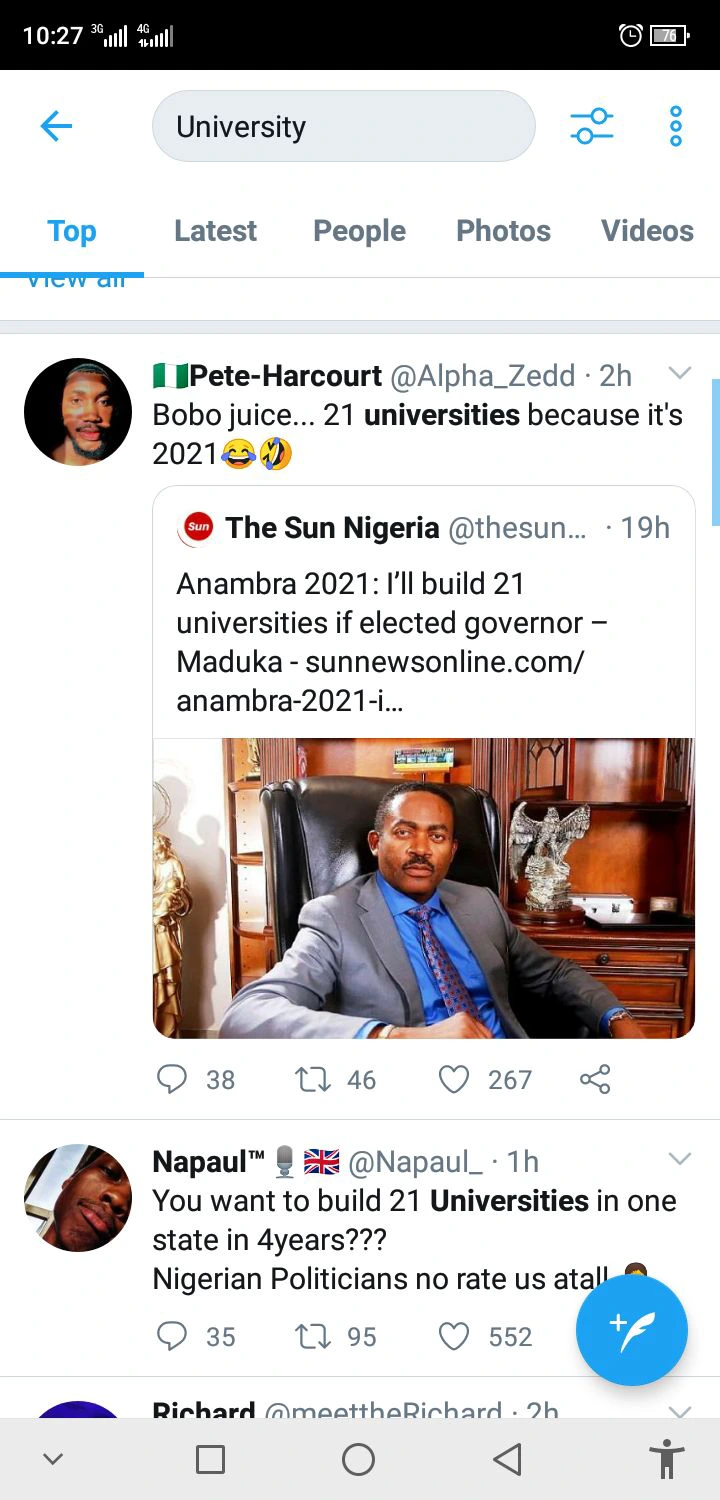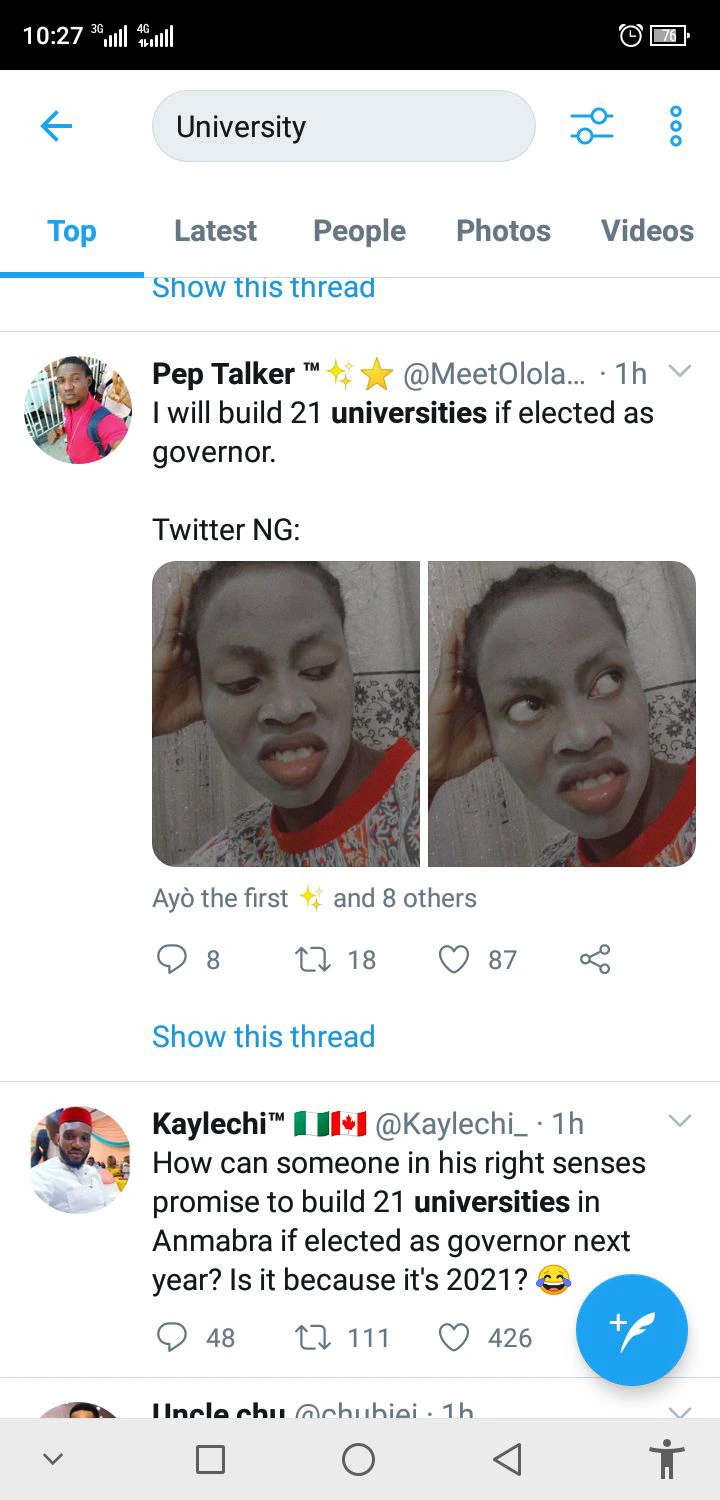 There's no sure answer to all these questions, the only thing that can be said is that he seems like a promising and capable individual for the governorship, given his, knowledge, accomplishments, accolades and awards, but Nigerians have been disappointed before by their leaders, so everyone should be careful of their votes, remembering that it counts.