Nigerian Pastor Impregnates His 3 Daughters, Here Is What His Wife Has to Say (Video)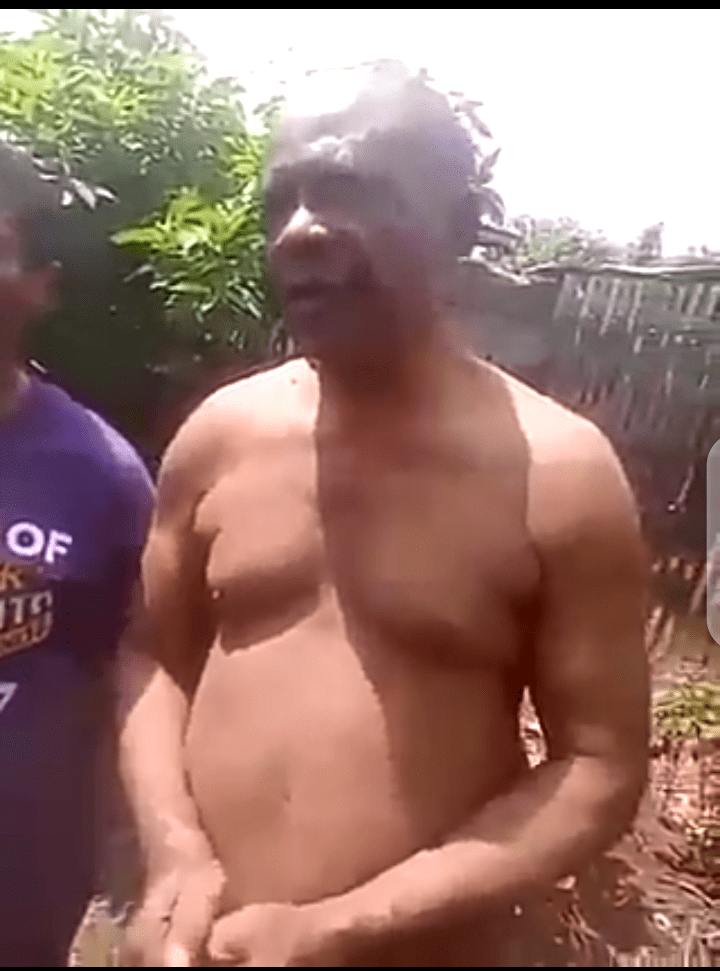 ---
Nigerian Pastor Impregnates His 3 Daughters, Here Is What His Wife Has to Say (Video)
Vigilante group in Etche Local Government Area of Rivers State, OSPAC, has arrested the pastor of Upper Chamber Church located at Chokota village, Igbo-Etche, for impregnating his three daughters.
The pastor was arrested after his son complained to the vigilante group about his father's randy activities with his sisters, after he learnt that his mother had been covering up the crime.
The local guards were said to have mobilised to the pastor's residence, took him outside and stripped him naked. The pastor when interrogated, blamed the act on witchcraft. When the wife was asked on why she covered his crime, she said: "I cannot do anything because I love my husband and I cover him. But I told him not to do it again. I cover him because of love."
"Father I Thank You For Saving My Kids From This Fire That Burnt My House Down"– Woman Cries out
God is always awake to save His children from shame. God also doesn't gives us over to shame. . God works for His glory and for our salvation. He is always there to help you at your point of your needs, the only thing you need to do is to trust Him, have hope on Him, believe in His worlds and have faith.Just take a look at what He has done to this woman whose Facebook username is, Halimat Oyiza Kolawole. She took her personal Facebook page to announce how her children were saved from fire accident that happened to her house. God did not allow her to mourn her them.