Meet the man who anointed pastor Israel Oladele who was recently sentenced to jail, see what he said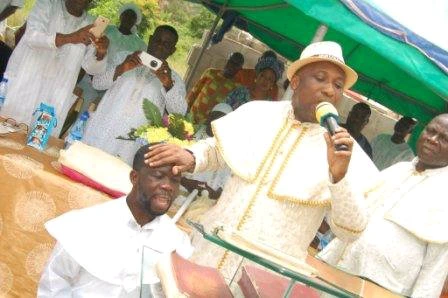 Pastor Israel oladele was recently sentenced to jail for defrauding a lady, Mrs Williams Oni. The court sentenced him on the 19th of November 2020, after series of investigations were carried out and the judge found him guilty of some of the allegations leveled against him.
A pastor has to be ordained or Anointed by someone who is like a spiritual guardian, father or mentor.
pastor Isreal Oladele was anointed by a man who is also famous and a well known man of God in Ondo state, his name is Primate Babatunde Elijah Ayodele.
He ordained pastor Israel on April 7, 2018 during the dedication of INRI church at Badagry, Lagos State.
See more photos: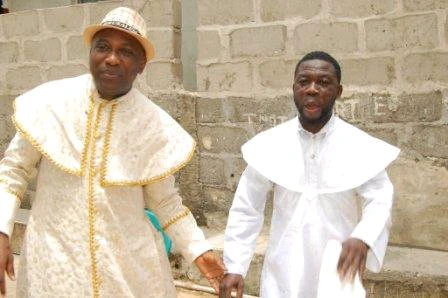 He emphasized that pastor Israel oladele will be the man to restore the glory of celestial church, further saying he is not afraid to say it and that everyone including the press should quote him.
While speaking after the pastor was sentenced, his spiritual father Primate Babatunde Elijah Ayodele was quoted saying:
"Israel Oladele is just going through a trial for some time, he also prayed for him that the Lord will be with him and make him overcome"