Meet The Australian Woman Who Keeps 5 Crocodiles As Pets In Her Home. See Pictures
---
Melbourne woman Vicki Lowing has lived with a variety crocodiles in her home for 40 years, including Jilfia, a three-metre long saltwater crocodile.
She owns five of the man-eating reptiles and keeps them all in her suburban three-bedroom, one-bathroom home in Melbourne's western suburb of Rockbank.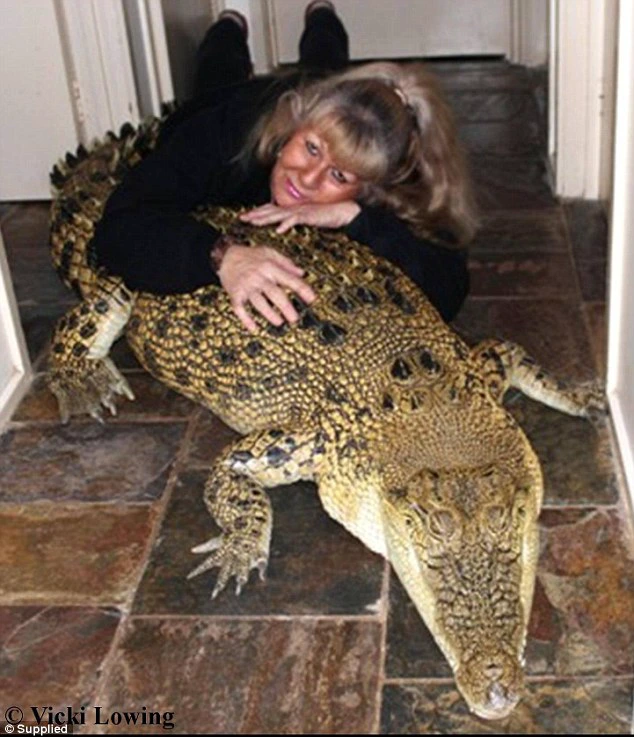 Growing up on a 2000 acre property in New South Wales, Vicki Lowing fell in love with native animals. At the age of four she was rearing blue tongue lizards. At ten, she'd moved on to snakes. At 23, Vicki adopted her first saltwater crocodile, Rocky. She's been researching and caring for both "freshies" and "salties" ever since, adopting them from regretful former owners unable to cope with the demands of caring for one of nature's most terrifying predators
While she enjoys a close relationship with Johnnie, her hand-reared companion, (one of the crocs), she said she still needed to be respectful of not crossing their instinctual boundaries.
During feeding time, Vicki must be careful not to look her crocs in the eye, as doing so would present a threat and could cause them to lash out.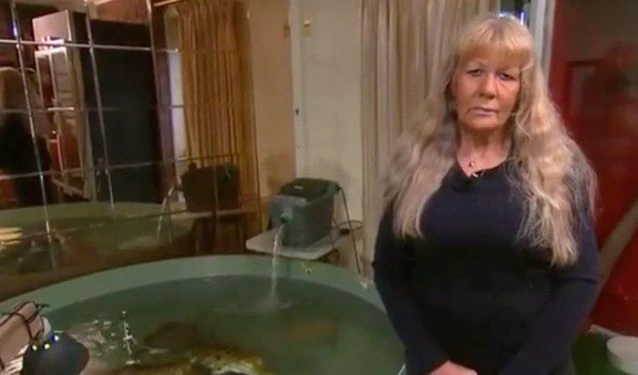 Recently, Mrs lowing and the Australian government gave been at loggerheads as to whether she can keep the crocodiles or not.
Ms Lowing said the state government's environment department claims she is not complying with regulations and wants her to get rid of the crocs.
She added the environment department said she's refused to renew her licence.
Ms Lowing told Sunrise she tried to have her licence renewed last year but she hadn't met safety requirements. She added it's mainly to do with enclosures she keeps her crocs in.