Liverpool will 'go again': Klopp plans to change how he gets message through to misfiring Reds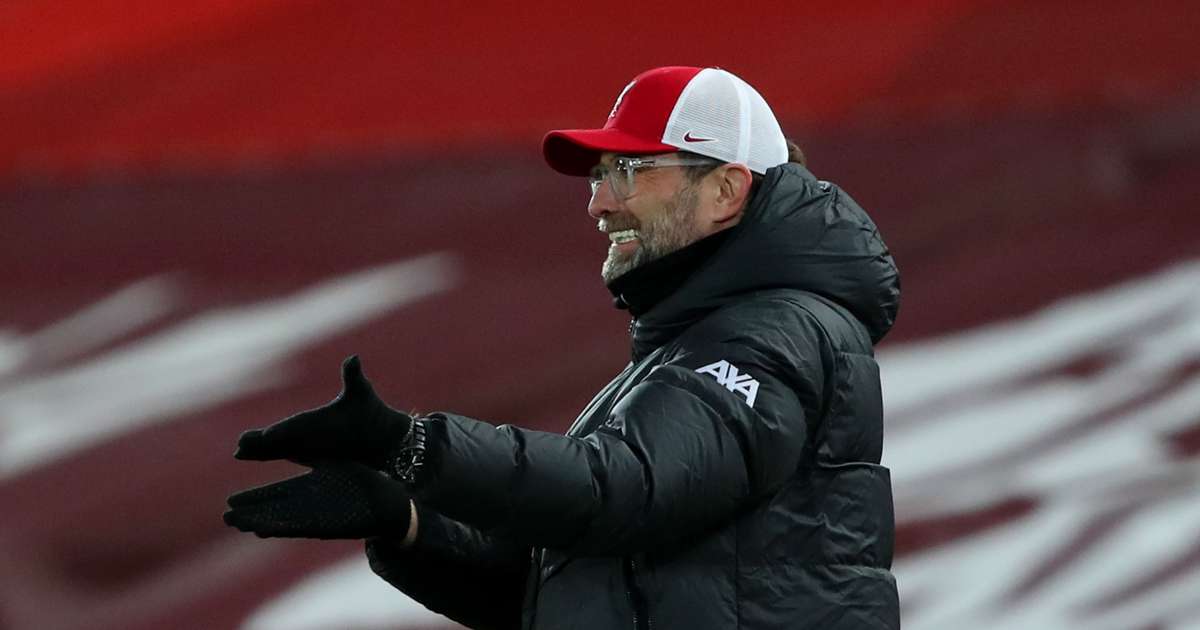 ---
Liverpool are out of sorts ahead of facing Manchester United in the FA Cup but Jurgen Klopp is confident his side can find their best form.
Jurgen Klopp insists Liverpool will "go again" and believes it is on him to change the way he communicates with his players to get the Reds firing again.
Liverpool suffered a shock 1-0 defeat to Burnley on Thursday, bringing an end to an astonishing run of 68 home games without a loss in the Premier League dating back to April 2017.
During that impressive run, Liverpool scored 168 goals, but the defending champions have now failed to score in four successive league matches and have slipped six points off leaders and fierce rivals Manchester United, who they face in the FA Cup fourth round this weekend.
Klopp accepted full responsibility for the Burnley setback and said the onus is on him to give his players the platform to get back to the lofty standards that saw them win the Champions League and Premier League over the previous two seasons.
"Of course we go again, no doubt about that. I said what I thought, like most of the time actually," Klopp told a pre-match news conference.
"I said it when things don't work out on the pitch as we want them to work out, then there's an issue.
"How I understand it, the issues, I then tell the boys, I didn't tell them clear enough. I have to change the way I tell the boys [these things].
"Confidence is nothing naturally given, to normal people at least, you have to do something to build confidence, it didn't work out in the final third in the last few games.
"But it's not like we can't find it again – we have to work, that's what we do. I don't have five million different words for the same issue, maybe other words describe it better but the thing is we didn't get the results now for a few weeks we wanted.
"Parts of the game were absolutely good enough, parts were not, we have to keep going with things that were good enough, that's the way."
Klopp's side were utterly dominant en route to ending a 30-year wait for a top-flight title last term and he was asked if a change in mindset, whereby they have become the chasers, may ease the pressure a little.
The former Borussia Dortmund boss replied: "That will be a good way to do it to be honest, yes.
"When you don't like a situation, you have to change the right things.
"I like to say and see that in each match there is a chance. I spoke to my players last night and will do again today, it's not for a press conference what I will say to them.
"In the end what we do for the outside world is not so important, it's only important we change it. In the end we have to defend, have to create, have to score, we know that 100 per cent that's what we'll try to do on Sunday."
Asked how the team felt about the end of their unbeaten league at Anfield, Klopp said: "Honestly we didn't feel that pressure.
"We never spoke about a number or anything like this. We can start again 100 per cent."
Klopp's team drew with United in a turgid and goalless Premier League game last weekend.
The Liverpool boss again plans to put out a strong line-up against an in-form United, and said of the clash with the Red Devils: "It's a different competition.
"We want to go through and for this we have to play really well because United is in a really good moment, they get the results they wanted so far. We have to be ready 100 per cent."