Little black child's response to the facial expressions by a white lady causes amusement on Twitter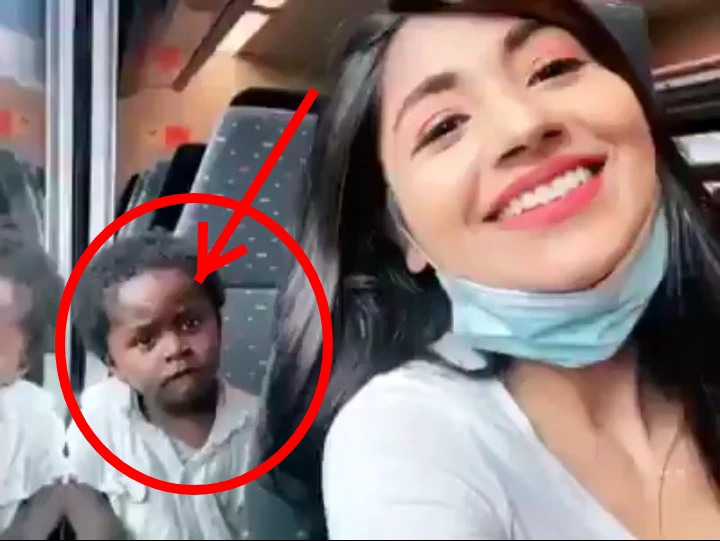 ---
The facial expressions of an innocent little black child, in response to the funny facial expressions and gesticulations by a white lady, has put a lot of smile on the faces of those who have watch the video as it was shared on Twitter.
The video was shared by jannat, @hashjenni, with the message, "If you are having a bad day then watch this video this is sooooo cute it will will make you smile.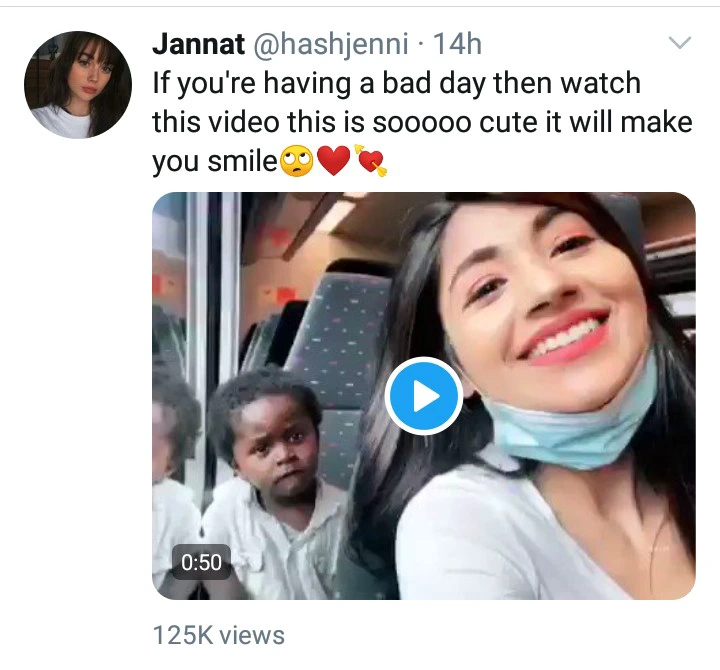 In the video which has gone viral, a shy little black child sitting behind a white lady, in a place that look like the inside of a bus, was seen smiling and laughing with so much excitements to the different facial expressions and gesticulations by the white lady. The little child was also seen mimicking some of the different facial expressions by the white lady.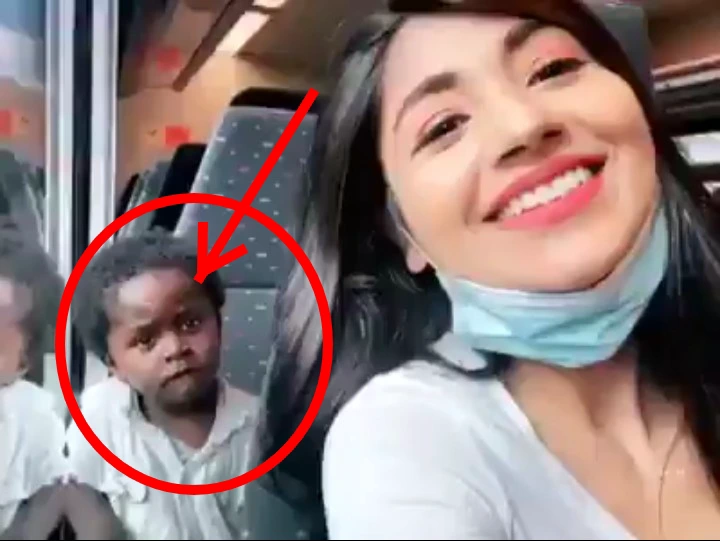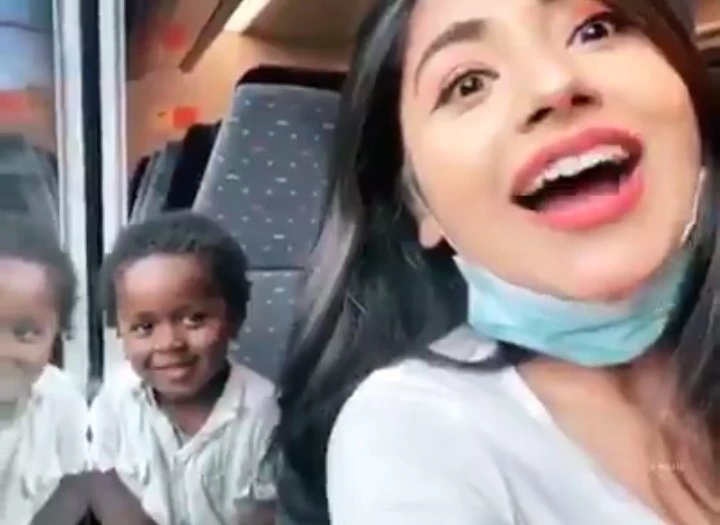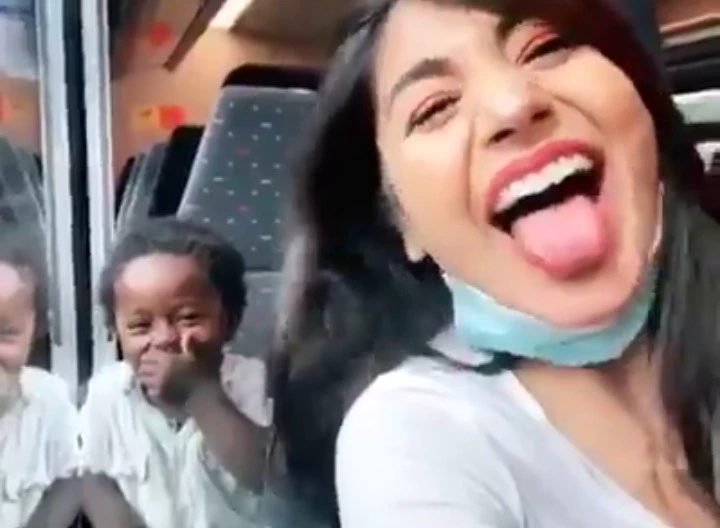 Many of those who watched the video on Twitter could not help it, but thanked the white lady for putting so much smile on the face of the little child. They also described little children as innocent and pure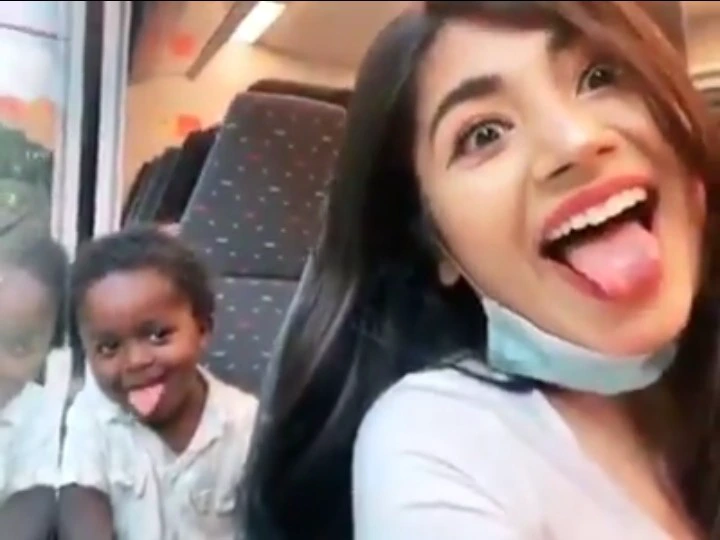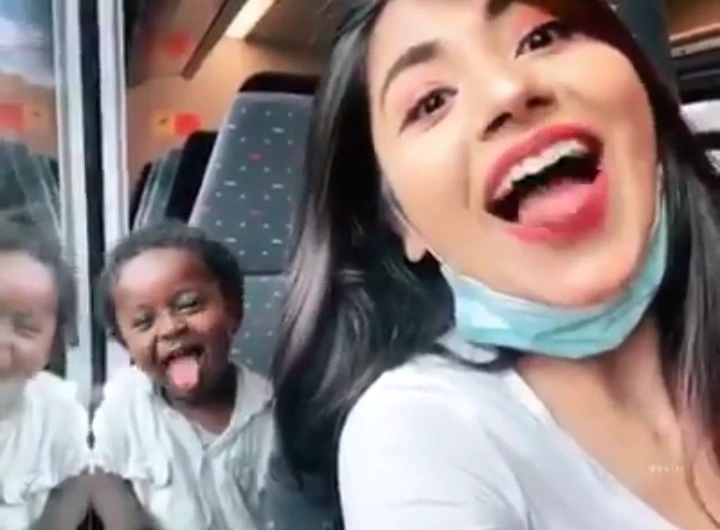 I believe one of the reasons why a lot of people praised the lady was because she did not look down on the little child because the child was black, she played with the child as she would have done to her own child.
In this era were the world is battling against racism and all other forms of discriminations, I believe actions like these would be able to unite all humans, irrespective of our colour, language and social status and make the world a better place for us all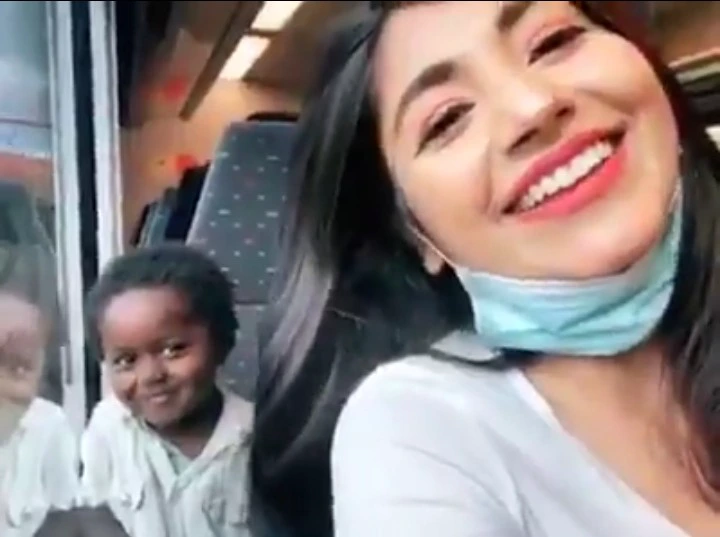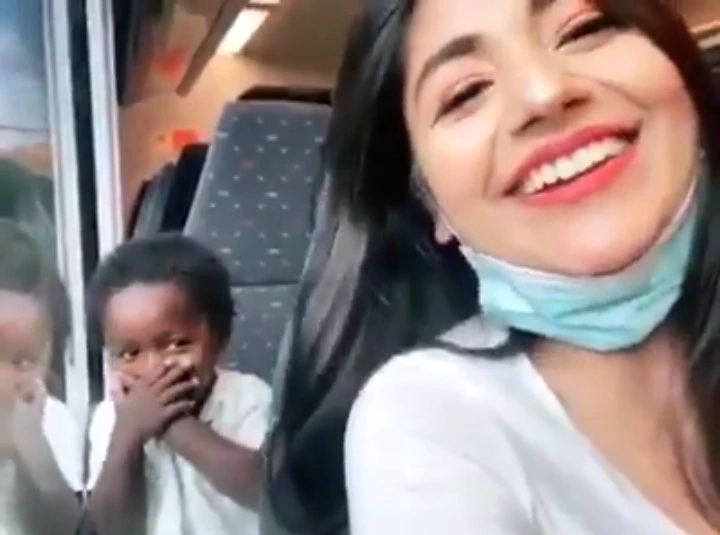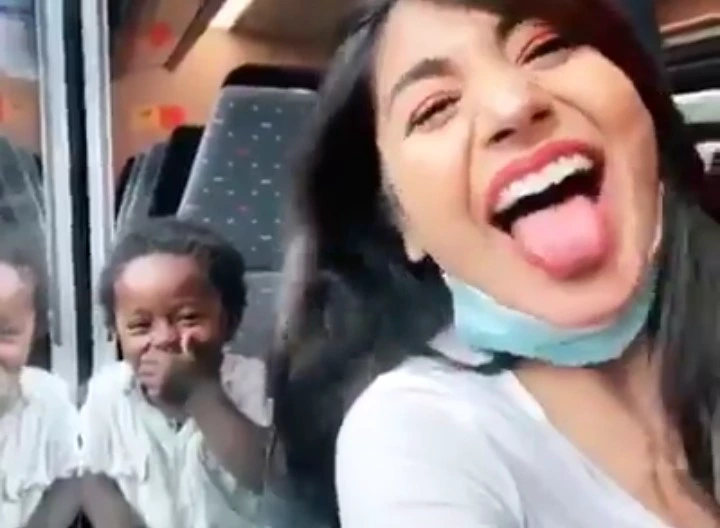 Below are some of the reactions by some Twitter users who have watched the video:
"It will amaze you the very little things that make life so beautiful!
"The strongest force on earth is love"
"You just boosted that lil girl's confidence for an entire lifetime you such an angel"
@khad28848957, "God bless you for putting smile on the girls face"
@VincentOjukwu, "Children are too innocent, free, joyful, happy always"
James, "You just made my day"
@PalaDiwan1, "haha his expressions are so pure and priceleas"
@IamToyobe, "Thought I will never laugh, I'm here laughing and blushing at tgesane time"
Below is a screenshot of some if the reactions, you can go through them and also feel free to express your thought by making a comment below. Lastly remember to like and follow us for more entertaining articles like this