Josh Duggar's Cousin Amy Duggar King Speaks Out About Allegations Against Him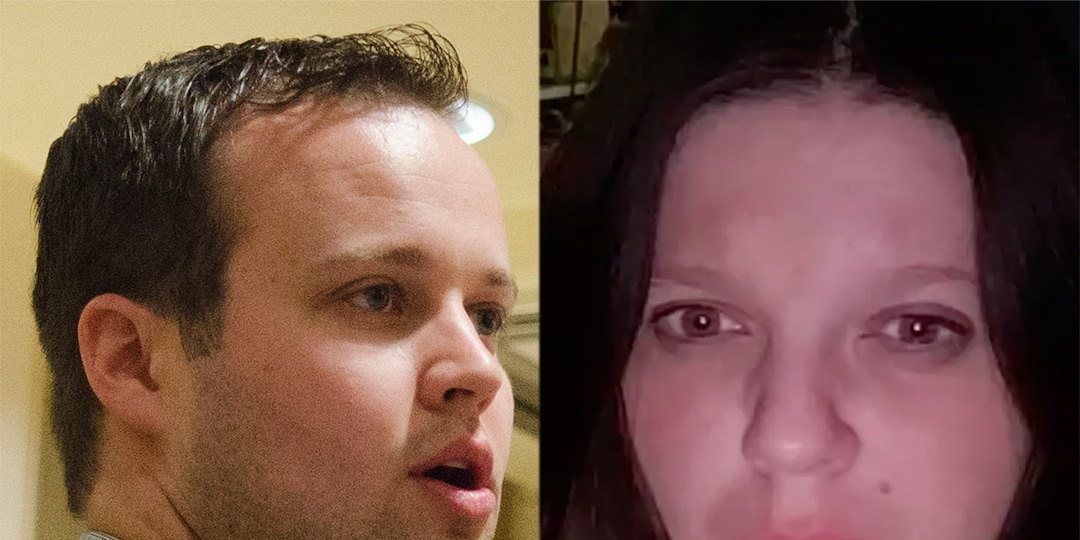 ---
Amy Duggar King said in a new interview she hopes justice is served, with regard to her cousin and former co-star Josh Duggar's child pornography charges.
Josh Duggar's cousin and former co-star Amy Duggar King hopes justice will be served with regard to his child pornography charges.
In late April, Josh, the eldest child of Michelle Duggar and Jim Bob Duggar and who rose to fame with the family on the TLC's 19 Kids and Counting, was arrested by Homeland Security and charged with receiving and possessing material depicting the sexual abuse of children.
The 33-year-old has pleaded not guilty in the case and faces up to 20 years in prison if convicted. His lawyers told E! News after his arrest, "We intend to defend this case aggressively and thoroughly. In this country, no one can stop prosecutors from charging a crime. But when you're accused, you can fight back in the courtroom—and that is exactly what Josh intends to do."
Josh was released on bail shortly after his arrest and is awaiting trial while living at a family friend's house, during which he is allowed to visit his six children only while his wife Anna Duggar, who is pregnant with their seventh, is present.
In comments posted on Thursday, May 27, Amy told NBC's Today Parents that she was worried about their kids, saying, "Who wouldn't worry about that?" There is no indication the couple's children are involved in Josh's case.
"My heart goes out to all those innocent, sweet victims," the 34-year-old continued. "It breaks my heart…I really hope justice is served.
She added, "I will just say that whatever you do in the darkness comes out in the light. If you're going to look at such disgusting and sickening images, justice has to be served."
Amy, a married mother of one, continued, "To look at my little guy who is 19 months old… my heart and my brain cannot comprehend that. It blows my mind. It's heartbreaking and disgusting and evil. It's so evil. I want nothing to do with it."
Following Josh's arrest, Amy also told E! News in a statement, "I want to be as far away from this horrific situation as I possibly can."
19 Kids and Counting aired between 2008 and 2015, when it was canceled after an unearthed 2006 police report stated that when Josh was a teenager, he sexually molested five underage girls while they slept. He was not charged.
After the allegations were made public, he said in a statement, "Twelve years ago, as a young teenager I acted inexcusably for which I am extremely sorry and deeply regret." His parents later told Fox News that they sent Josh to counseling and had him speak to the police. Four of the victims were his sisters, including Jill Duggar Dillard and Jessa Duggar Seewald, who also spoke to Fox News about their ordeal and the unearthed report.
"We didn't even know about it until he went and confessed it to my parents," Jill said in that interview. "I was angry at first, I was like, how could this happen? And then, you know, my parents explained to us what happened and then Josh came and asked each of us, individually I know, he asked me to forgive him. And I had to make that choice to forgive him."
After Josh was arrested in April on the child pornography charges, Jill and husband Derick Dillard said in a statement, "We just found out this information yesterday. It is very sad."
In recent years, Jill has distanced herself from the family. Amy told Today Parents, however, that the two "are very, very close."
"To see her live her life that's freeing and still godly, but not being restrained, is a really, really beautiful thing to see," Amy said. "She has my full support."
(E! and NBC are both part of the NBCUniversal family.)