If you see me with a shirt without bra, keep Staring or move on – Lady Warns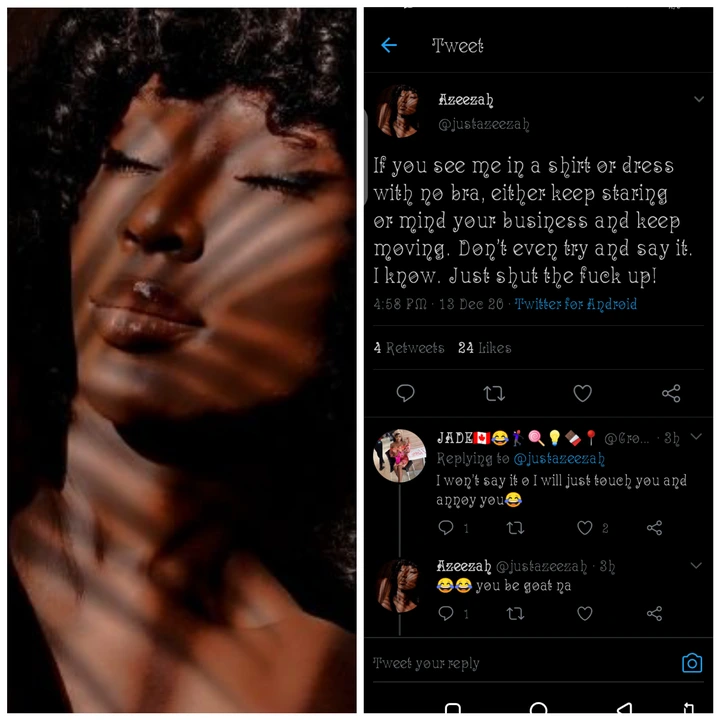 ---
This age and time comes with more advance in Technology and Science and all is in the attempt to make living More Comfortable for us, where machines to work for us or in the instance where we have to do it, easier and less stressful.
Convenience these days also includes the type of dress we wear, we want to put on clothes that will be comfortable, that's why short And Tight wears are common these days.
However, in every single of our actions, we have always tried to apply caution, conservativeness but coming with more urges to be more comfortable in each generation, caution and conservativeness seems to drop off gradually.
And Sincerely Speaking, Popular Opinion is that People are allowed to dress and do things freely as they want, as long as it is not against the law, although there are still people who think this Should not be so, which must be why a lady on twitter: Azeezah has taken to her twitter account to warn anyone who attempts to Correct her or change her, Probably from being Comfortable, you would say.
In her own words;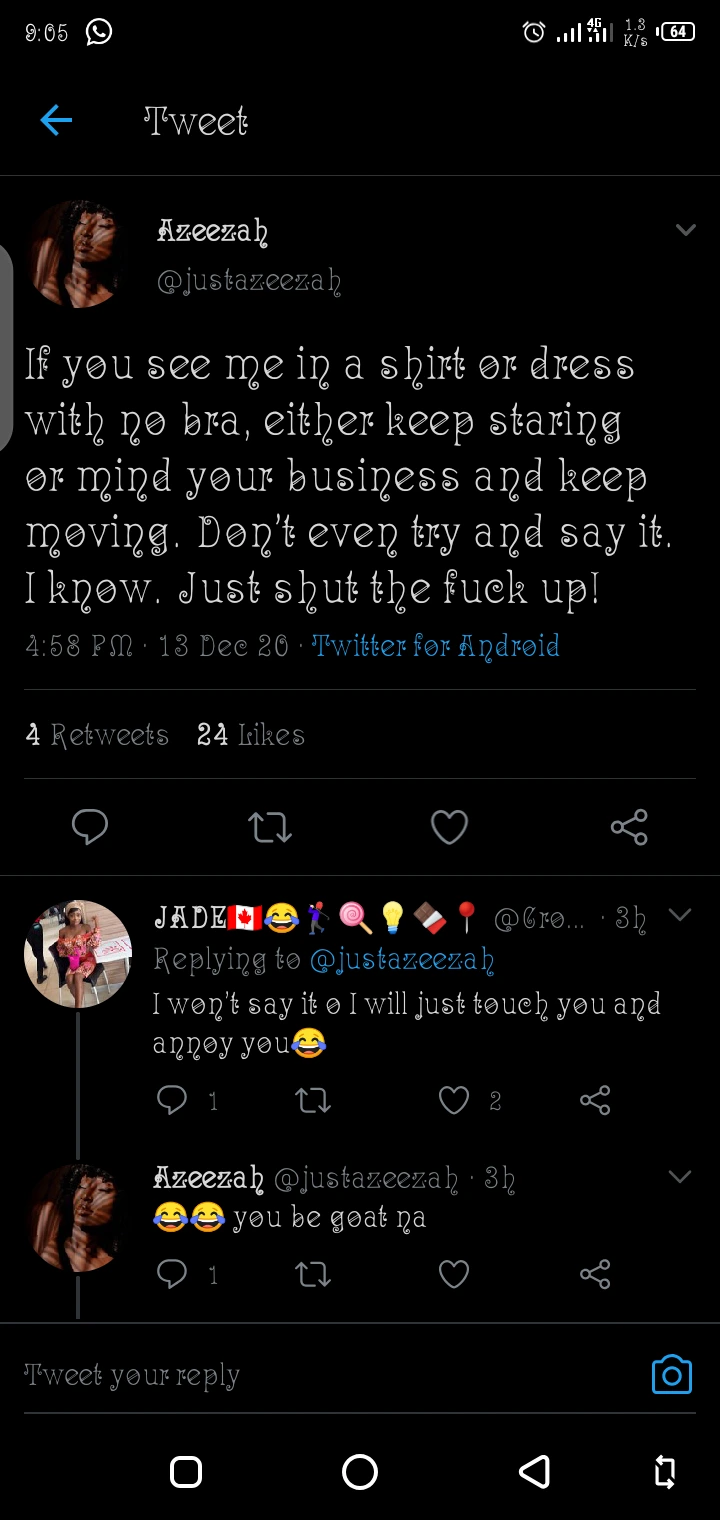 "If you see me in a shirt or dress with no bra, either keep staring or mind your business and keep moving. Don't even try and say it. I know. Just shut the fuck up!"
She Obviously Presents herself as someone who does not feel too comfortable wearing a bra, a Display Picture (Screenshot below) seems to agree with this, and she made it clear that she has no problem with you staring at her without bra but the problem is when you try to call her attention to it, as she would prefer you just mind your own business and move on.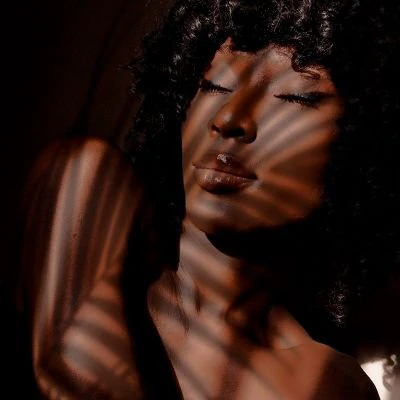 Follow 80naija on twitter: official80naija