How Kate Middleton and Prince William Are Getting Prince George Ready to Be King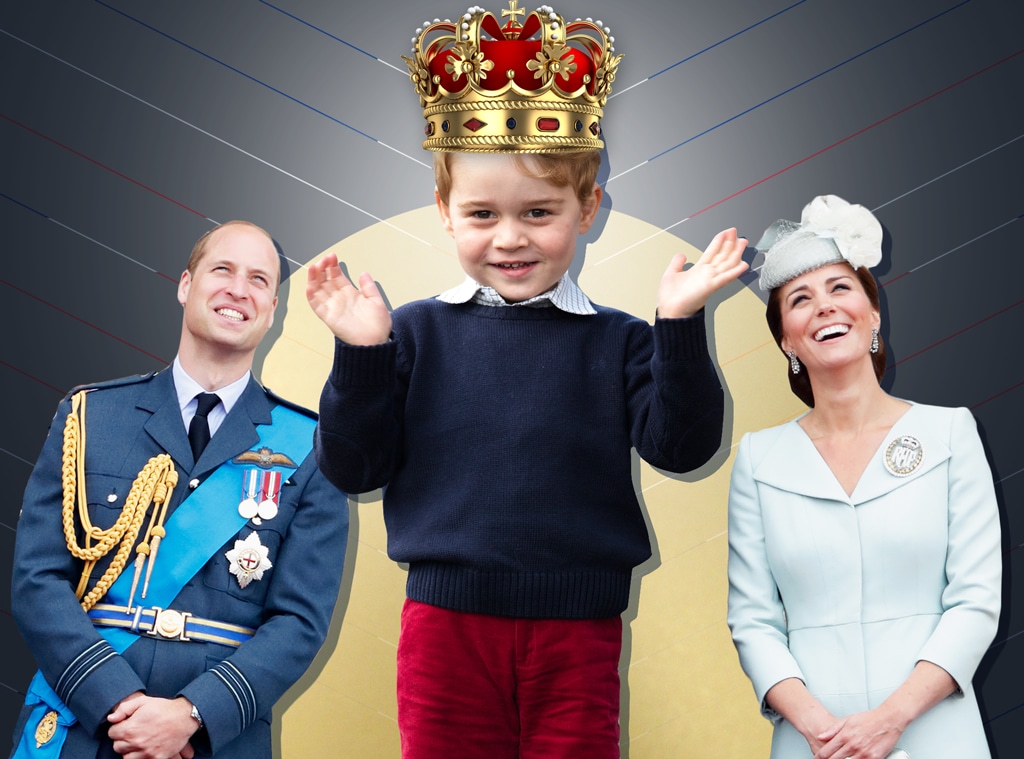 ---
Celebrating his 8th birthday on July 22, Prince George is third in line to the throne and living his best life while his parents carefully apprise him of the fact that he's quite the special little boy.
When is a soccer game not just a soccer game? Aside from when the English national team is on the pitch gutting it out in the Euro 2020 finals?
Perhaps it's when two of Britain's future kings are in the stands, and one is in training for his role as monarch.
No, not Prince William. He knows the drill. We mean his son, Prince George, who, twinning with his dad in a suit and tie, cheered their team's triumphs and needed consoling after the Three Lions' loss to Italy at Wembley Stadium. And while he was on that emotional roller coaster along with the rest of the country, William and Kate Middleton's eldest child was also getting a subtle lesson in how to comport himself at a major event with the world watching.
"This is an official duty for Prince George at the age of 7," royal correspondent Roya Nikkah said on True Royalty TV's Royal Beat after the match. "It's lovely and happy and there's a lot of emotion. Getting him used to big crowds and knowing that he is being watched by millions of people—it's quite a clever way of doing it."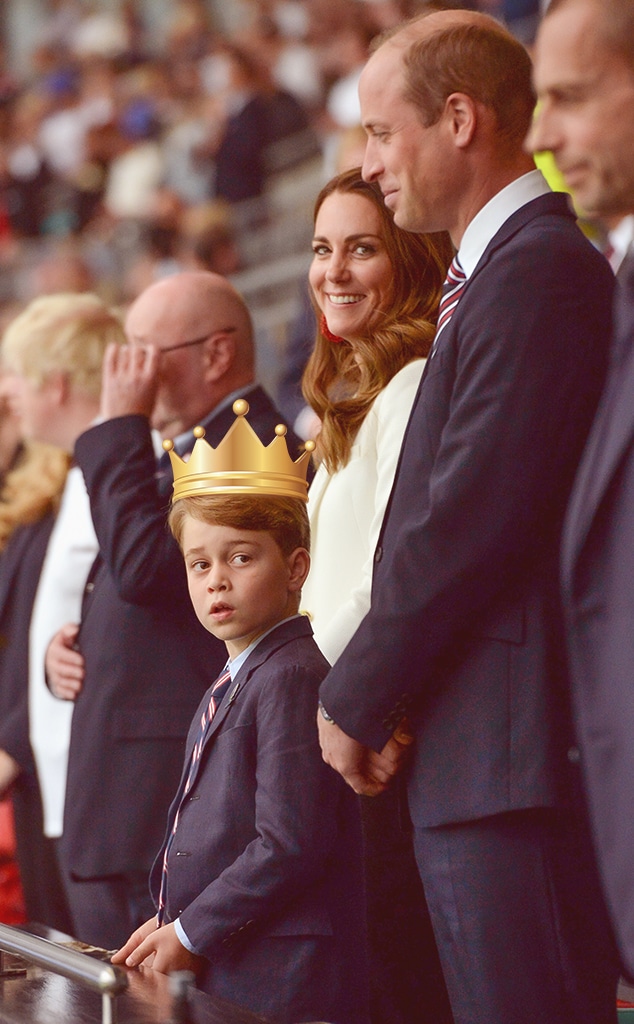 The royal family has come in for its share of jabs, some harder than others in recent months, but Kate and William's young family still tends to get high marks in the court of public opinion. And leading the charge of the cute brigade is George, who's celebrating his eighth birthday on July 22.
"It was lovely to watch Prince George's love for his parents when he was mirroring his dad clapping and cheering when England scored and when he rushed to his mum's open arms for a cuddle," Georgina Durrant, author of 100 Ways Your Child Can Learn Through Play, observed to the Daily Mail's Femail. "When children mirror their parents' actions it's often because they have such love for them, think of them extremely highly and see them as their role model."
Which it is both their honor and duty to be, since one day, everything that the light touches will belong to George.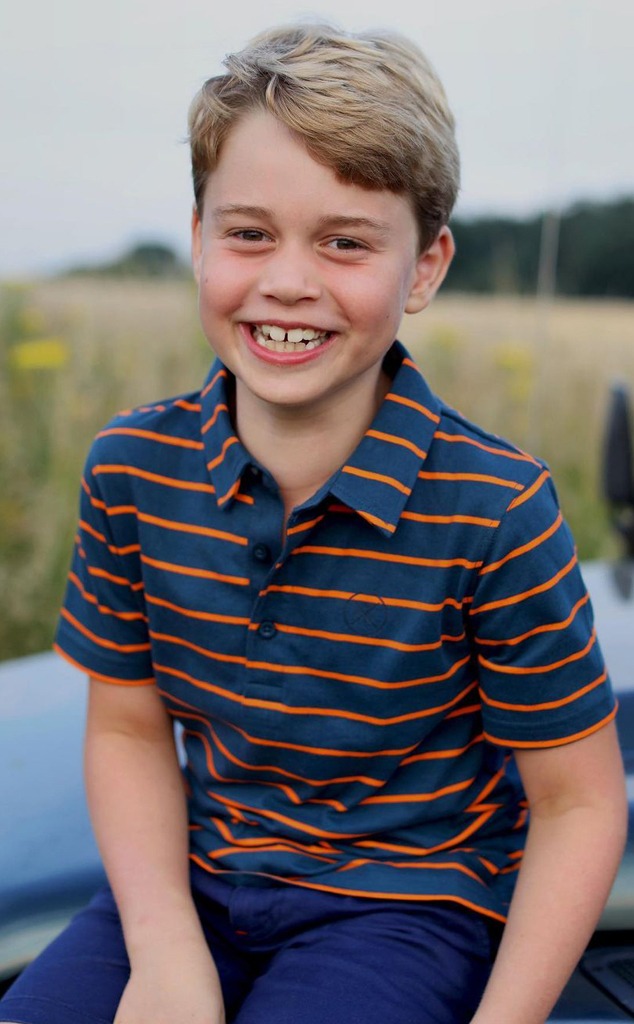 Wait, that's The Lion King (which at least used to be the lad's favorite movie), but his actual birthright—reign over the United Kingdom and, as of now, 16 commonwealth realms—isn't too shabby.
"William and Kate have already talked to George and [his sister, Princess Charlotte] about their future roles," a source told Closer Weekly in 2019, "but in a child-like way so that they understand without feeling overwhelmed…George knows there's something special about him and that one day he'll be the future King of England."
But, a source told Us Weekly last year, "Kate and William go out of their way to keep the kids grounded. While the kids know there's something special about them, they're not spoiled."
And while his parents are determined to give him as normal of a childhood as possible, his ascension still decades down the road, they know there's no time like the present to start molding George into someone who's actually fit to be king, not just destined to inherit the job. Which, if all goes accordingly, should also result in the forming of a kind, empathetic, generous, and intellectually curious young man, a well-rounded student of the world first and a prince a distant second.