"He Should Be Arrested," See What This Man Was Caught Doing On The Road That Got A Lot Of Reactions
---
There are a lot of strange things people do that would leave one to ask a lot of questions. This shows that it is not everyone walking on the streets that is psychologically sound.
In a video that has been going viral on social media, a grown man was seen on the road having a shower in broad daylight. He was seen having a bath while cars and trucks were passing by. Below are some screenshots from the video footage: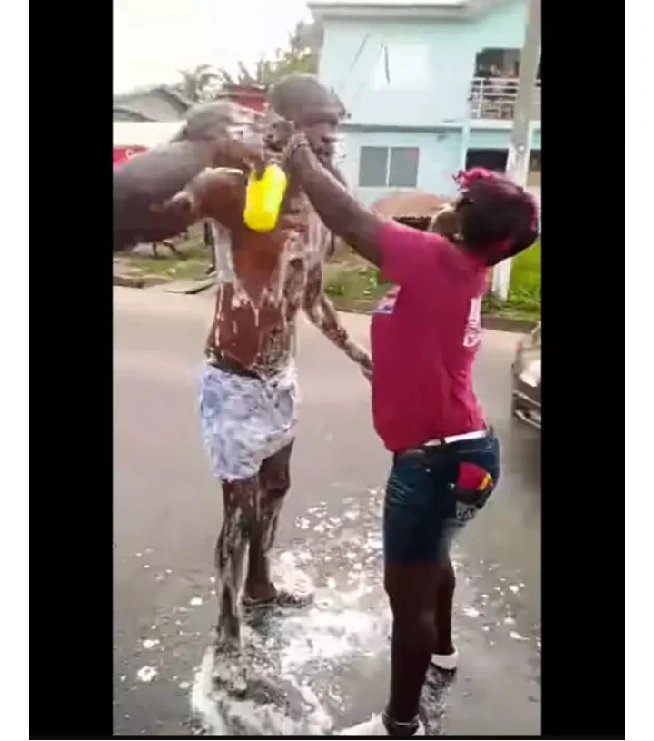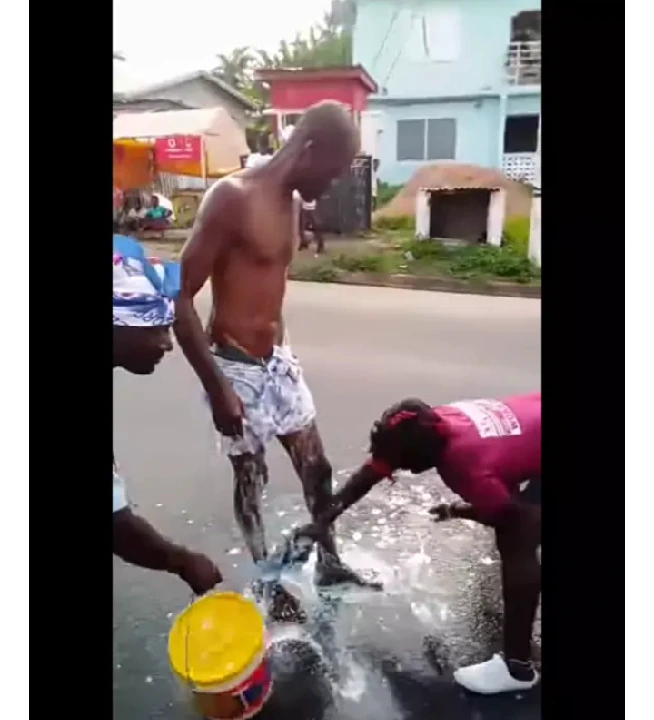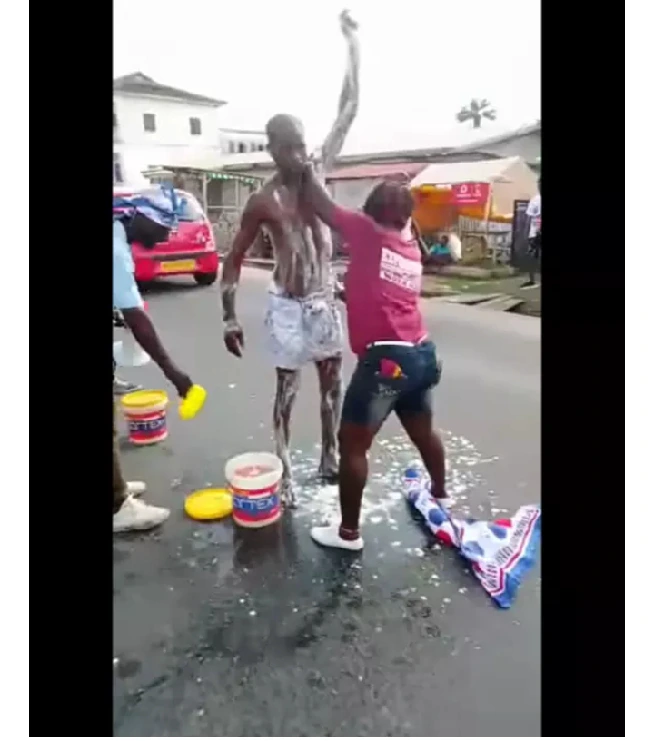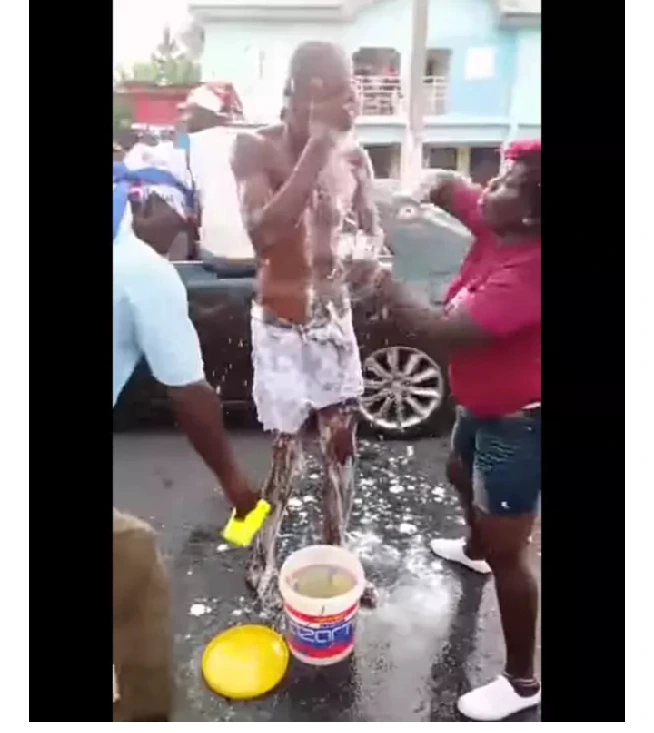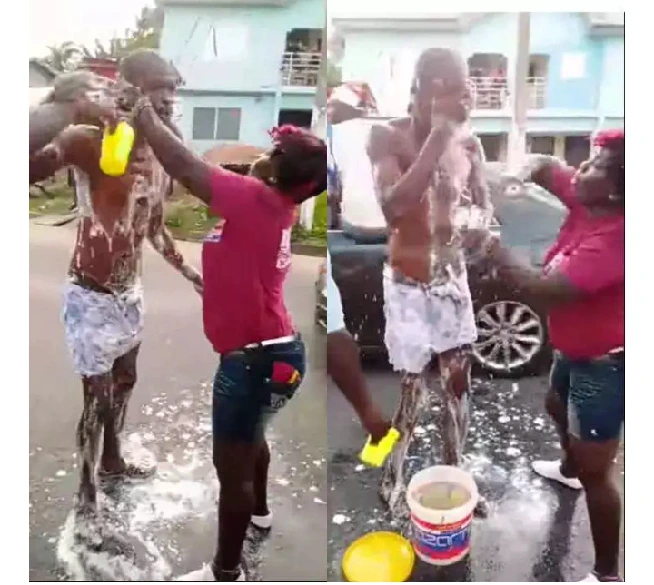 His actions have made people react angrily to his actions as many people criticized him for his insensible behavior.
Below are some of the comments: