Gareth Southgate and FA 'Furious' Over Ole Gunnar Solskjaer's Mason Greenwood Comments
---
Gareth Southgate and the FA are said to be 'furious' after Ole Gunnar Solskjaer criticised England for calling up Mason Greenwood following his intense first season of senior football and then putting the teenager straight into the media spotlight.
Solskjaer was of the opinion that the 18-year-old required a rest following his breakthrough campaign at Old Trafford, and criticised the FA for selecting Greenwood for media duty after United had carefully ensured their academy product was protected from the press during his debut season.
Greenwood and international teammate Phil Foden subsequently found themselves at the centre of a media storm after they were sent home from the England camp for breaching COVID regulations – but the Manchester United manager was quick to insist the FA were not to blame for that.
"The kid had a fantastic season. He's just come through" said Solskjaer. "The club have worked really hard, when we gave Mason enough time on the pitch, when we gave him exposure in the media.
"I tried my best to give him a rest over the summer. The club asked specifically – we pointed out he should have had a rest. He needs in mentally and physically after that season he had.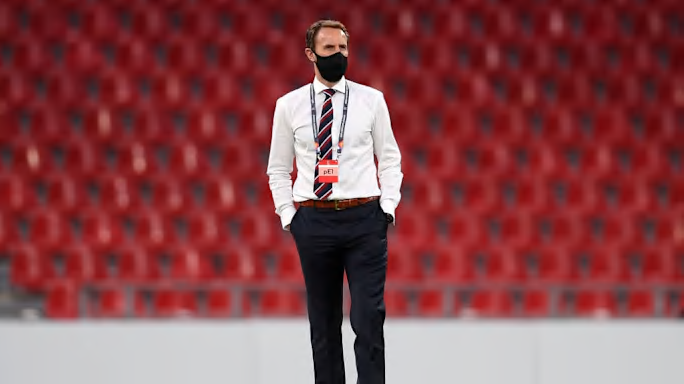 "First thing that happens is, one he's called up, two he's right there in the press. OK, you call him up but you don't have to put him in front of the world's cameras. We've done whatever we can to protect him and I will keep on helping him."
According to the Daily Mail, Solskjaer's comments were greeted with 'surprise and anger' by the FA. The governing body claim United were informed of the intention to put Greenwood up for media duties and no objections were raised.
Southgate is 'unhappy' about the comments, particularly after he ensured he defended Manchester United captain Harry Maguire following his arrest in Mykonos.