FICTION: How A Bank Manager Look Down On A Mad Man Only To Find Out That He Is Worth Over N7.7M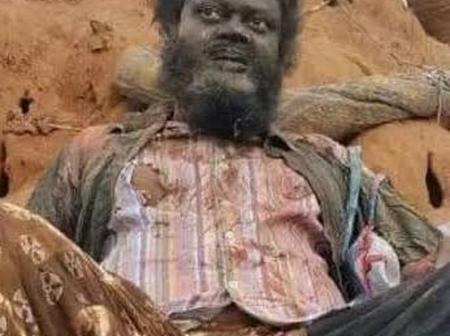 ---
Once upon a time, there was a Mad man identified as Solomon in the street of Afikpo in Ebonyi state.
One faithful day, Solomon the mad man went to a bank, on reaching the bank all eyes were on him so he joined the queue where everybody was shifting away from him, that he stinks but fortunately for him, he was opportuned to enter the bank.
The mad man met the cashier saying he needs to see the bank manager as he said this everyone stirred at him mockingly, but the cashier refused him shouting "where is the security and why did you allow him inside".
The mad man pleaded that he needs to see the bank manager else he would die here.
So after some time they took him to the bank manager, on entering the manager's office, the manager said " how dare you bring in an Idiot and a mad man to my office".
The security apologized saying "This mad man has been here for a long time requesting to see you".
Fortunately, he asked the mad man what his problem was, the mad man said he needed to open a western union account.
The manager got angry and hit the mad man with the staff saying " Leave my office, what will a mad man like you be doing with a western union account".
The manager then decided to apply wisdom by demanding his account details which the mad man gave him correctly.
The bank manager then requested that they check his account, after some minutes they sent him a message saying the mad man has the sum of N7.7 million in his account.
The manager got confused and didn't know what to say, he said " with due respect sir you are welcome to our bank once again please am sorry for the disrespect my apologies sir, you have the sum of N7.7 million in your account.
The mad man accepted his apologies and asked him to collect N50,000 from his account to drink after they exchange pleasantries.
Immediately, the bank manager did everything the mad man requested and as well open the western union account.
As the mad man was leaving the bank every customer we're getting him saying "sorry sir for embarrassment".
The bank manager said to himself, I don't even have up to a million in my account but here is a mad man with N7.7 million in his account.
This world is full of mystery, we should learn to treat everyone equally and don't judge people by their appearance and look.
Let's learn to treat everyone with respect whether mad or normal they are all human beings because we know not where our help would come from.
Do not overrate yourself because you are In a good position, Be wise