Fiction: After dating her online for 3 years, they finally met and she did this to him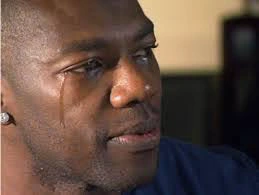 ---
Chioma and John met on Facebook, they became close friends. After 3 months of chatting and video calls, they decided to start dating.
Chioma and John dated for 3 years without actually meeting physically. But Chioma promised to come to Abuja to see John immediately she was done with her studies, she promised to spend a week in Abuja before going back.
The day finally came, Chioma booked a flight from Lagos, all the way to Abuja. John was suppose to meet her at the airport, but when Chioma arrived, she looked around but she couldn't find John. She picked her phone and called his line, but his phone was switched off.
Chioma was confused, she didn't know what next to do. She asked around and was directed to a hotel to spend the night.
The next morning, she saw 12 missed calls from John and 18 messages. She was still angry so she didn't respond to his message.
She had already decided to leave that day. She was in the airport, when John called again, but she didn't still pick his call.
After few minutes, some one tapped her on the back, she turned, it was John.
He explained that his phone was stolen that afternoon she was coming and he just got a new one. Chioma didn't listen to him, she was so mad. She turned and started walking towards the counter.
John tried to hold her hands, but she immediately slapped him. And left without saying a word.
John was embarased he didn't know what to say, he just had to go back home.
That was the end of their relationship. John decided never to date online ever again.