FG apologizes after Nigerians speak against Self-Certification directive: Read the update here
---
Following the earlier announcement made by The Federal Government of Nigeria on Thursday, about Self-Certification directive, which triggered reactions from citizens; the government has made clarifications says the directive does not apply to everybody.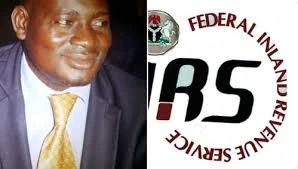 Meanwhile, On evening hour of Thursday 17th September, the Nigerian government released a statement via its social media page which ordered individuals holding accounts across financial institutions and insurance firms, to complete and submit self-certification forms to their respective financial institutions or face stipulated penalty involving monetary or access loss to the affected account.
The development caused a lot of ridiculous reactions as Nigerians click against it.
However, on Friday morning, after receiving unexpected backlash from citizens on social media, the Government attempted a clarification/apology stating that the information is misleading and wasn't meant for everybody
"We apologize for the misleading tweets (now deleted) that went up yesterday, regarding the completion of self-certification forms by Reportable Persons," and that, "the FIRS will clarify Nigerians on the objectives of the directive."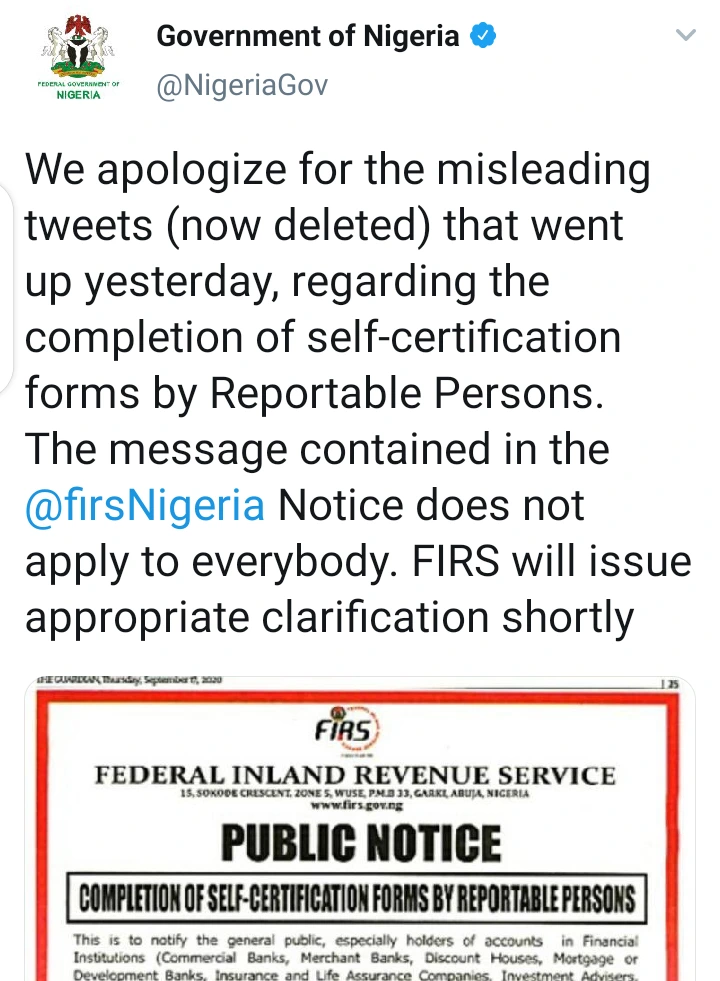 It also noted that the update on the earlier announcement will be released promptly, by FIRS following their Twitter handle @firsNigeria
The FIRS earlier today made a statement, that the Self-Certification exercise/ guidelines are only for non-residents, and people paying tax in more than one country.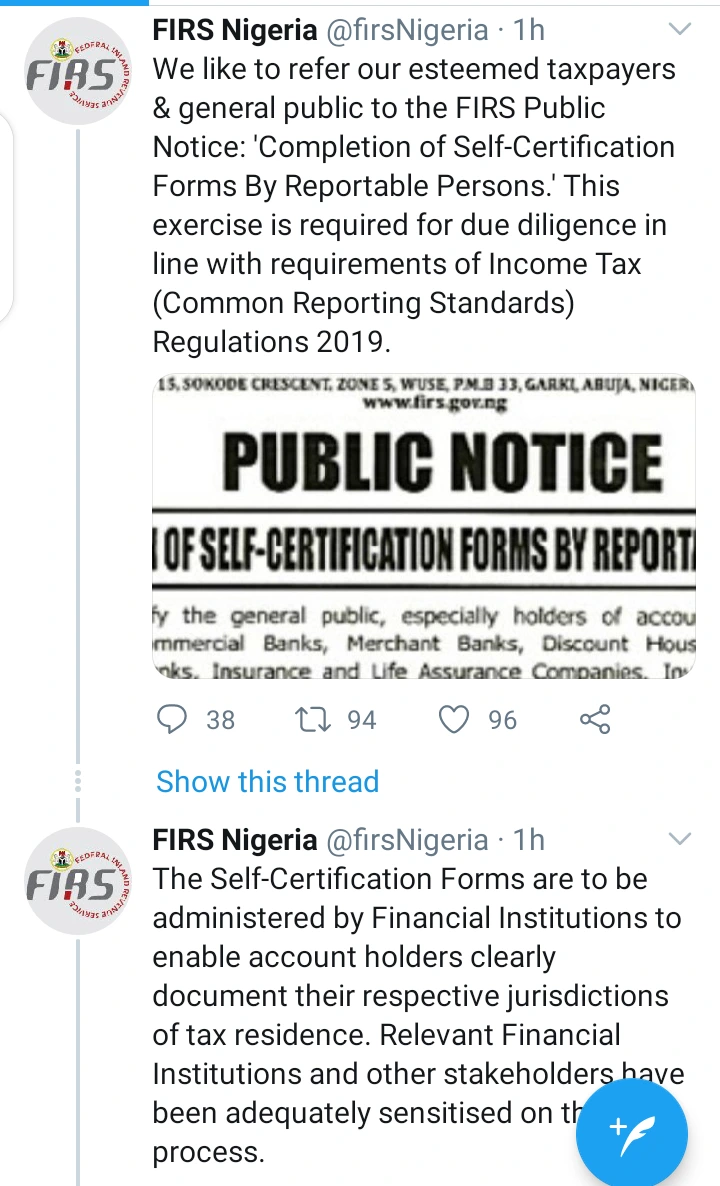 "The Self Certification Form is basically to be administered on Reportable persons, holding accounts in Financial institutions, that are regarded as "Reportable Financial Institutions" under the CRS. Reportable persons are often non-residents and other persons, who have residence for tax purposes in more than one jurisdiction or Country.
"The information that indicates an account holder is a resident for tax purposes in more than one jurisdiction, is expected to be available to Financial Institutions during account opening processes, for the KYC and AML purpose." the update from Federal Inland Revenue Service.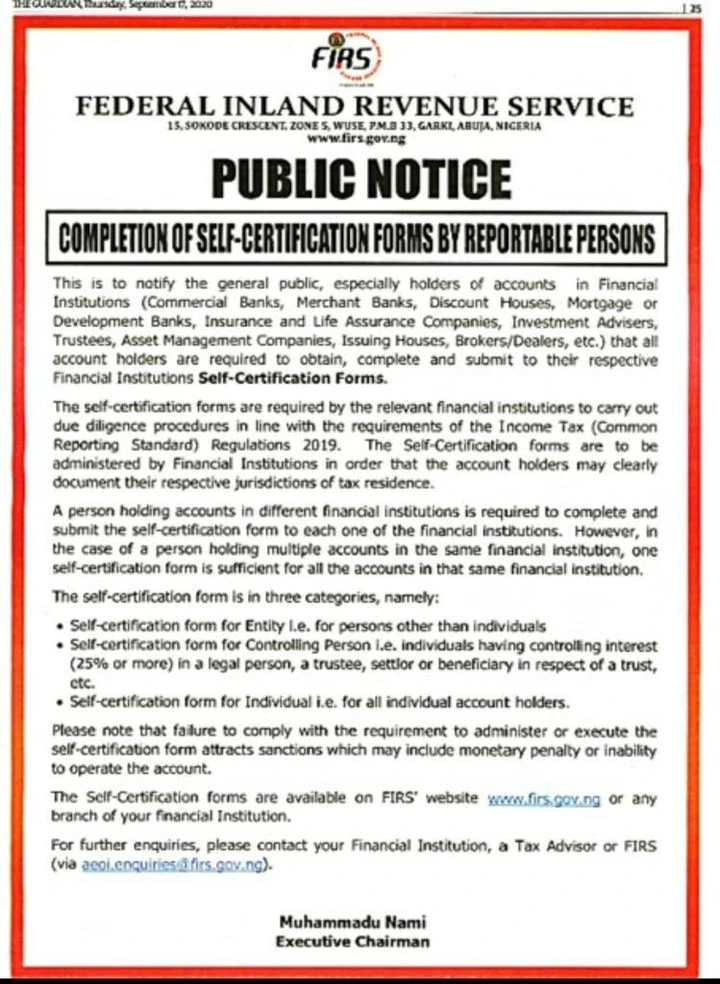 A statement signed by Muhammadu Nami, Executive Chairman of FIRS.