EFCC witness discloses how former pension boss Abdulrasheed Maina buys house in Abuja, Dubai and USA
---
One witness on the trial of Abdulrasheed Maina disclosed to the Federal High Court in Abuja that the former pension boss has a property in Dubai, US and another one in Jabi, Abuja, that worths $2 million.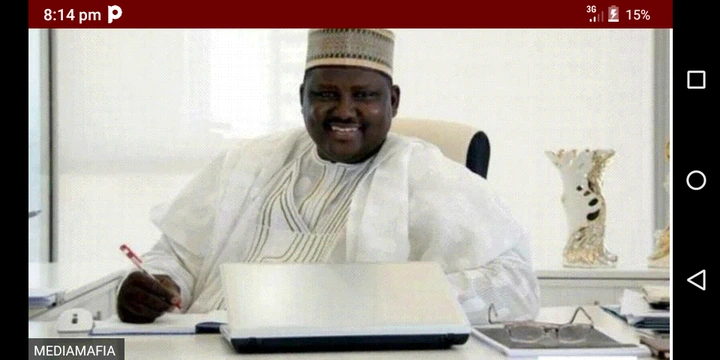 The witness who is an EFCC detective revealed that, another witness Adamu Modibbo who testified about the Jabi, Abuja property, allegedly died of Covid-19 after his statement to the Commission. She added that, they collected about 32 documents, hard discs and flash drives that relates to the properties linked to Maina and his family.
According to the witness which name was not disclosed by the EFCC, "Investigation shows that Maina company, Northrich Company has over 50 cars they use for transportation business and he has a villa on High Ground area in Dubai.
"His wife Laila Abdurrasheed also has a cleaning service they called Spotless and Flawless. We also recovered pay slips during our investigate".
The judge who is trying the case, Justice Abang moved the case to December 4th for continuation.
Abdulrasheed Maina's trial is been done without his physical presence due to, jump bail and his refusal to show himself for trial.
But on Wednesday December 4, Nigerian authorities announced that, Maina was caught red-handed in Niger Republic while trying to travel out of Nigeria before EFCC brought him come back into the country.
It has been since 2012 Maina has been facing corruption accusations to the extent that, he entered EFCC's wanted list in 2015.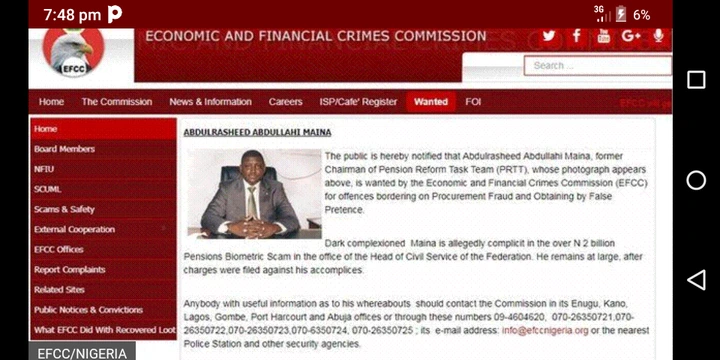 Brief History of Abdulrasheed Maina.
•2010 He became the Chairman of the Presidential Task Team on Pension Reforms

•2012 He was accused of corruption

•2013 He was sacked from federal civil service

•2015 He entered EFCC's wanted list

•2015 He was said to be on a hiding mission in Dubai

•2017 He was appointed the Acting Director to Human Resources on Interior ministry

•2017 October 23. President Buhari sacked him again from civil service

•2017 He was still under investigation… and was said to had gone into hiding.