Edo 2020: Check Out the 2 LGs Yet to be Announced as Obaseki Wins 11 Out of 16 LGs Announced by INEC
---
The Independent National Electoral Commission has been doing a good job in giving the update on the collation of the Edo state governorship election that took place across 18 local governments of the state with over 2000 polling units yesterday.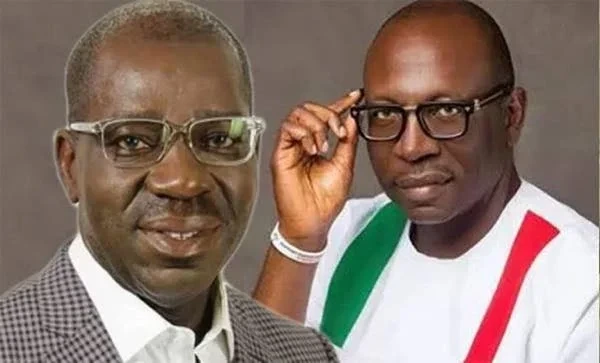 A total of fourteen parties participated in the election. It's however not surprising that the candidate of the People's Democratic Party, Godwin Obaseki, and that of the All Progressives Congress, Pastor Ize-Iyamu, are the ones taking the lead. As of now, just sixteen out of the eighteen local governments have been counted and it seems Obaseki is still taking the lead. He has won eleven outbid the sixteen local governments leaving just five to Pastor Ize-Iyamu.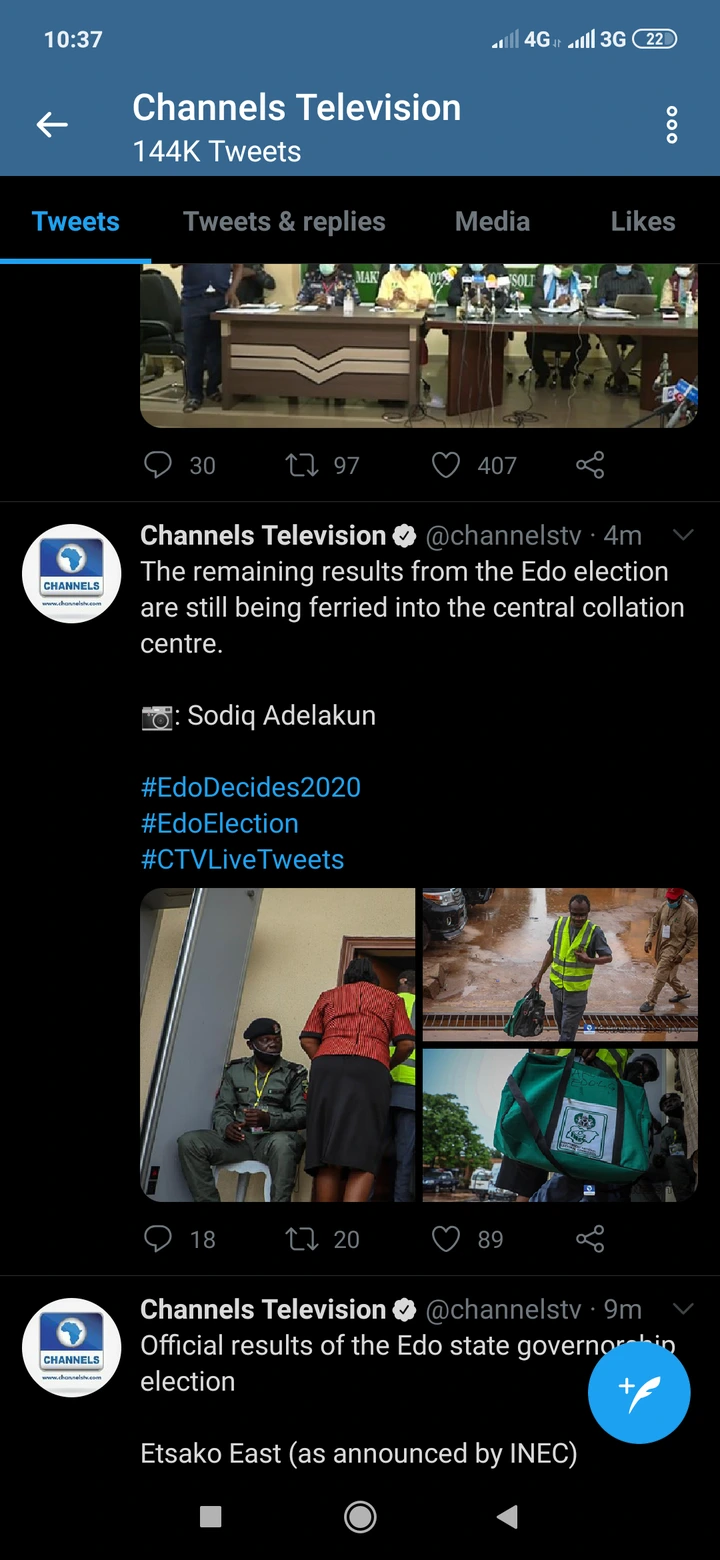 As updated by Channels News, the remaining local governments yet to be announced Ohionmwon and Ovia South-West local governments. We will expect the officials of the Independent National Electoral Commission to resume soon and give an update.
The competition is quite tough and electorates can't wait anymore to hear the winner of the much anticipated election.