Capitol riot: Recriminations and arrests after Washington violence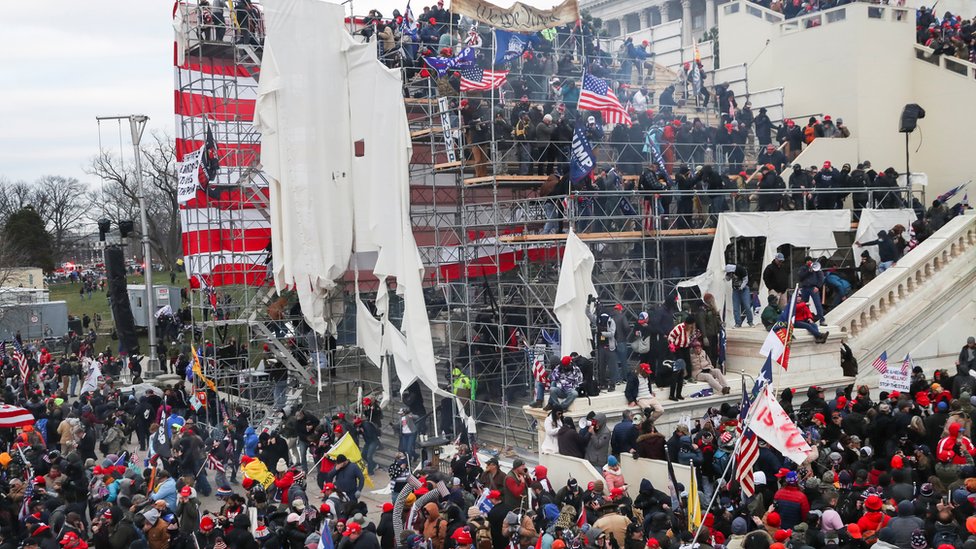 ---
More than 60 people have been arrested and investigations are under way after the violent invasion of the US Congress in Washington DC on Wednesday.
Four people died when a mob loyal to President Donald Trump stormed the Capitol building, damaging property and forcing lawmakers to take refuge.
Top Democratic Senator Chuck Schumer has now called for Mr Trump to be removed from office immediately.
Transport Secretary Elaine Chao has joined those quitting over the riots.
Several lower-level Trump administration officials have also resigned.
The leader of the Democrats in the House of Representatives, Nancy Pelosi, says if Mr Trump is not removed from office, impeachment should be an option.
Meanwhile, police have defended their actions after they were called into question.
Those levelling criticism included President-elect Joe Biden, who said: "Nobody could tell me that if it was a group of Black Lives Matter protesters yesterday they wouldn't have been treated very differently than the thugs that stormed the Capitol."
The head of the US Capitol Police (USCP) said his officers had faced "criminal riotous behaviour" and he described officers' actions as "heroic".