"Aboki I want to kiss you" – Lady holds aboki man on his shirt as she begs for kiss on the highway
---
A video has been going round on social media showing the moment a lady was begging an hawker, pulling his shirt and begging him to give her a kiss.
The lady wore a red shirt in the video, and she was seen begging the hawker to come closer to her. The hawker approached her slowly thinking she wanted to buy what he was selling, he was later shocked to find out that she wanted to beg for a kiss.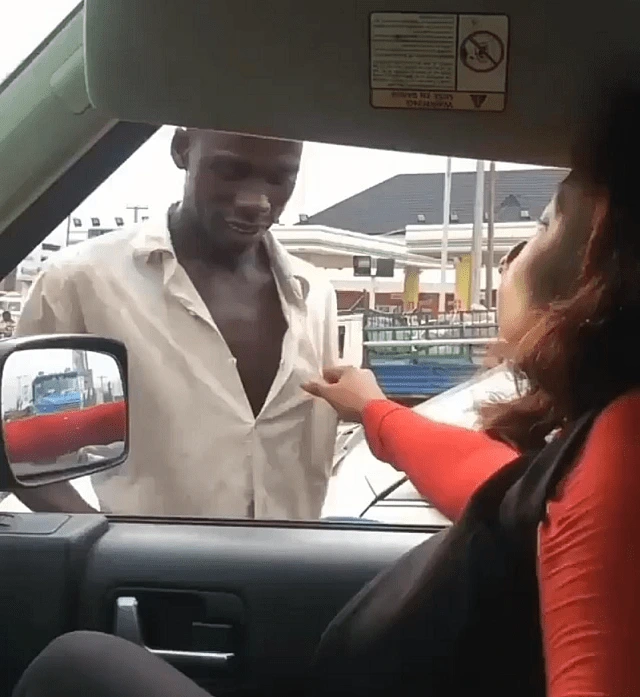 The aboki man reacted to this telling her he doesn't know what she's talking about. In the video it appeared this woman was either drunk or she just doesn't know what she was doing.
A lot of people reacted to the video. Some saying it was just a skit to gain attention. Others also saying she wants to use him for rituals.
What is your view on this? Is she doing it for attention or she wants to use the aboki man for rituals?
Drop your comments below and don't forget to like, follow and share.
Picture used for illustrative purposes only.