A Tv Show Trending on Twitter is Causing a Divide Between Christians and Ancestral Believers.
---
Dloz'Lami a TV show that plays on Tuesdays at 22:00 on Moja Love DStv 157 is always causing unnecessary chaos on twitter between Christians and traditional/Ancestral believers.
It is a norm that every Tuesdays we witness a huge debate between the group which believes in Ancestors and the Christians.
Whether they're looking for closure or clarity following a loved one's passing, local medium Thembi Nyathi helps grieving viewers find healing through spiritual readings on her show, Dloz'Lami. She believes that her clients need answers that only the spiritual world can offer, in order to come to terms with their loss.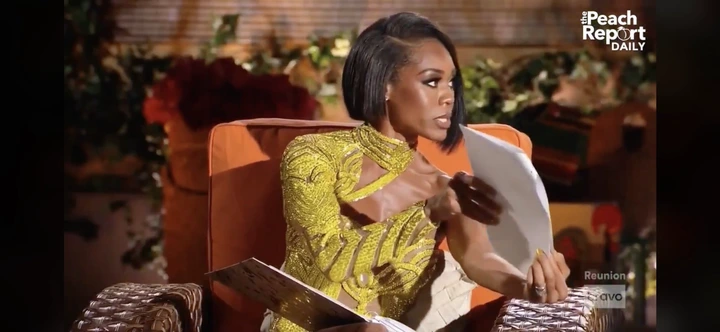 After viewers watched the show, some do take their opinion of the show or rather episode to twitter to engage in several things with the other tweeps.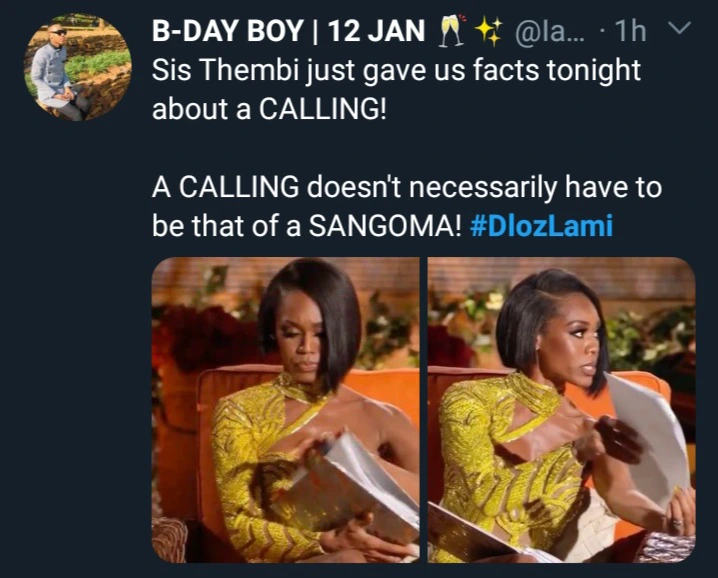 But there's is also a huge debate that between the Christians and Ancestral believers, Christians saying people should focus on God and take their problems to the creator while the other group is against that. they believe as Africans Christians should despise forget about the western gospel to know their African roots and practice them.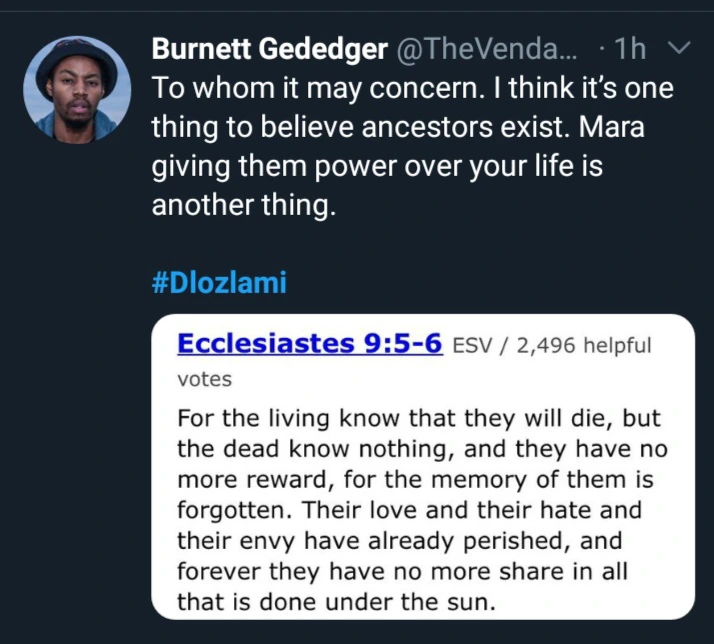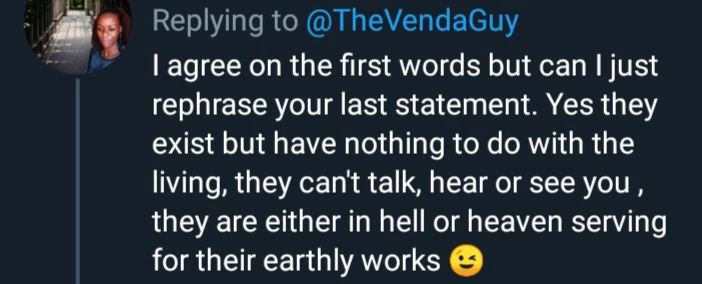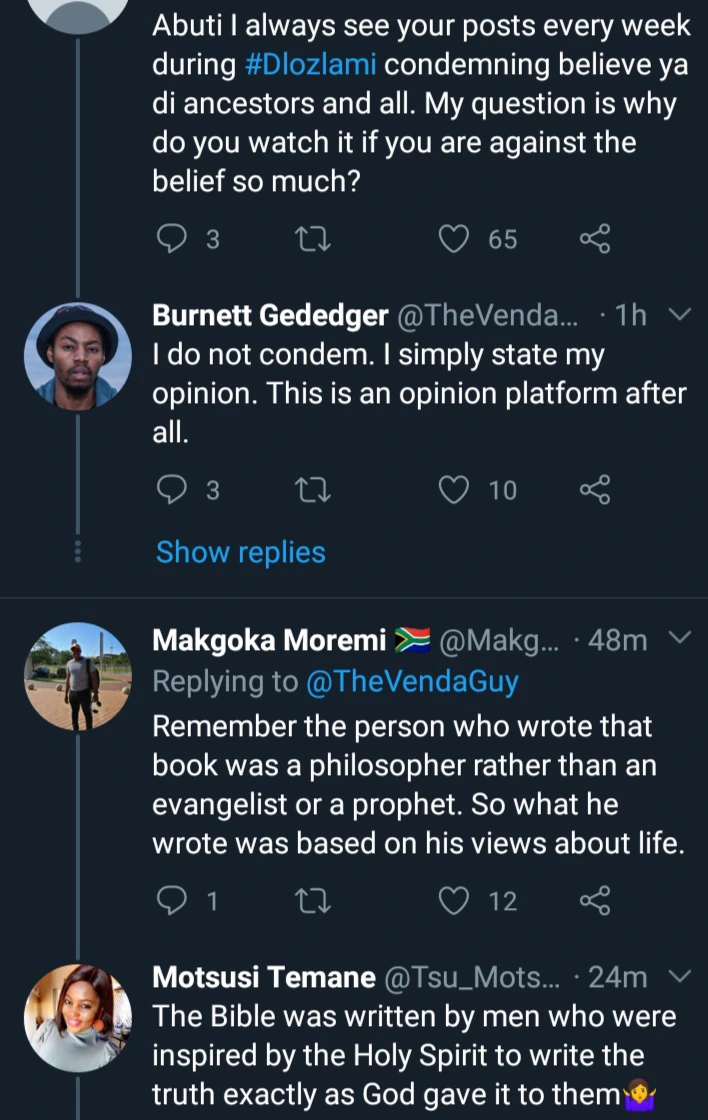 Christians put their complete trust in God. Therefore.The Bible commands them not to worship other gods apart from the Lord God. The Word of God says, the dead has nothing to do with the living and they go exactlu by that.
Whereas as for the people who believe ancestors can communicate says, the veneration of the dead, including one's ancestors, is based on love and respect for the deceased. In some cultures, it is related to beliefs that the dead have a continued existence, and may possess the ability to influence the fortune of the living. Some groups venerate their direct, familial ancestors.