"A politician credited me 400k this afternoon…" – Twitter User Claims As Other Users Blasts Her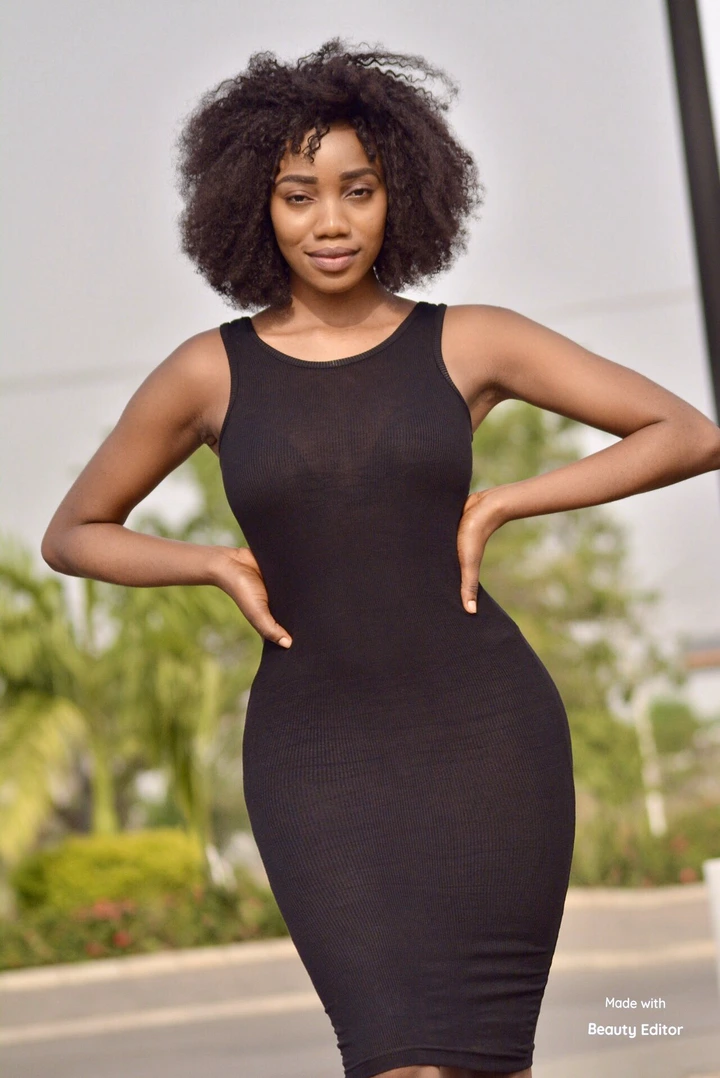 People go about doing illicit, immoral and degrading things, seeing it as an easy means to get money and they still brag about what they do, even though they know it is what any civil society will frown at. People do internet fraud (YAHOO) among other things and still brag about it, even though the Nigerian security operatives are working tirelessly to crack the down.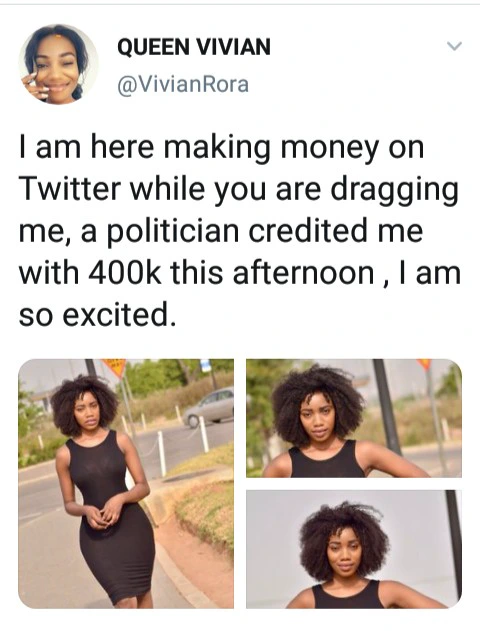 "I am here making money on Twitter while you are dragging me, a politician credited me 400K this afternoon, I am so excited" a Twitter user shared this testimony on Twitter, probably as a means to sweep her haters in a corner, and act like a Queen as her display name has it; QUEEN VIVIAN.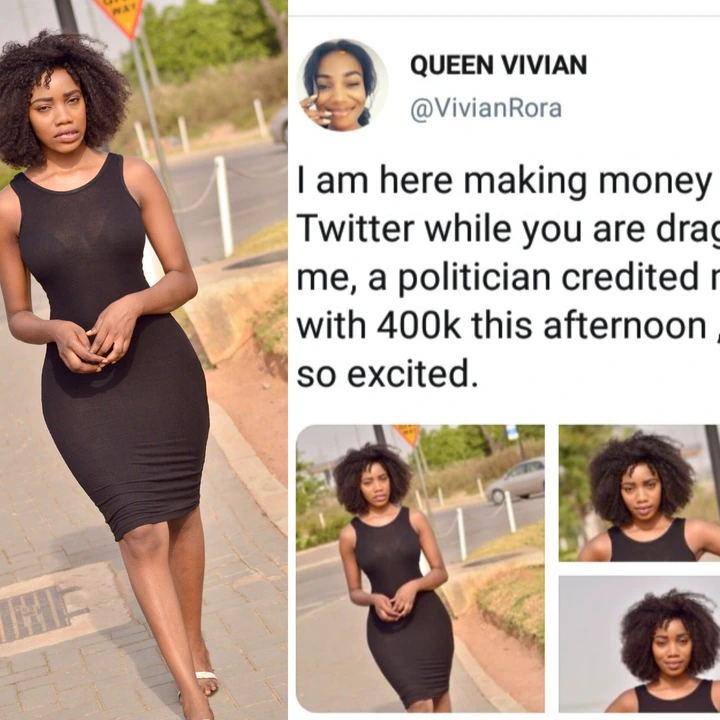 However, it turned wrong as it didn't stop other Twitter users from further dragging her like a faulty Tiger generator. Savage comments flooded her post and it kept coming. Nobody knows if her claim was true, as there is no means to verify it, but the fact she put it out there for people to feel the heat of her progress by virtue of been allegedly credited 400k by an unidentified politician, is enough a reason for Twitter users to dive into her matter.