A List of The 5 Most Expensive Fighter Jets in The World 2020
---
1.The American F-22 Raptor
It is worth 250 million US dollars. Titanium alloys, aluminium alloys, composite and radio absorbing materials are widely used in the airframe design. Composite materials does not only make it possible to reduce the level of radar signature of the aircraft, but also significantly reduce the weight of the fighter jet.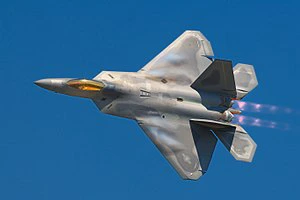 2.The American F-35 Lightning I I
It is worth 180 million US dollars. It belongs to the fifth generation fighter jets. The experience gained during the creation of the F-22 Raptor was actively used in the creation of this fighter jet. It is equipped with more advanced avionics than the Raptor.
3.European Euro fighter Typhoon
It is worth 175 million US dollars. The main aircraft system are duplicated, and the EDSU has a fourfold redundancy. There is a mode of limiting the minimum safe height. All the buttons and switches needed by the pilot in battle are concentrated on the control stick and the throttle.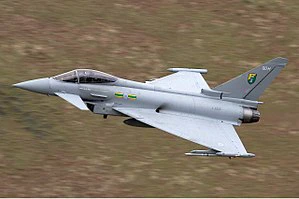 4.Russian Su-57 The Felon
It is worth 150 million US dollars. It is a fifth generation Russian fighter jet designed to destroy all types of air, ground and surface targets. The combination of high manoeuvrability with the ability to perform supersonic flight, as well as a modern complex of avionics and low visibility provide the Su-57 superiority over competitors.
5.McDonnel Douglas F-15E Strike Eagle
It is worth 136 million US dollars. It is the first forth generation combat aircraft to enter service with the US Air force. The fighter jet was created in 1972 as a fighter hunter based on the experience of aerial combat in Vietnam.