A 19-Year-Old Igbo Boy Built This Helicopter That Only Operates Like A Motorcycle
---
All over the 36 states and state capital in Nigeria, there are a lot of people with hidden talents waiting to be discovered and some waiting for sponsors just like this 19-year-old Igbo boy who built a motorcycle that looks like a helicopter
Article Credit: Legit.ng
This 19-year-old Igbo boy identified as Kenneth Akobundu is from Imo state, the young inventor rode in his invention to the amazement of people around as some took photos and videos of him and they just can't stop talking about it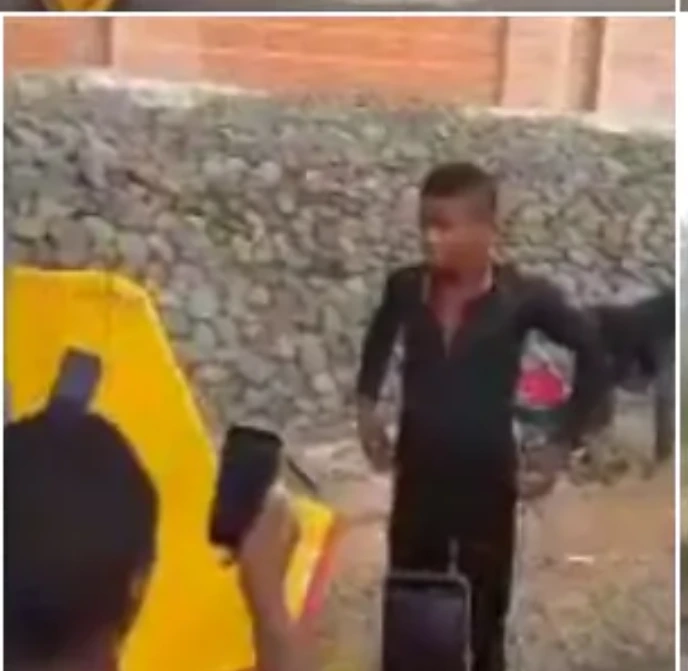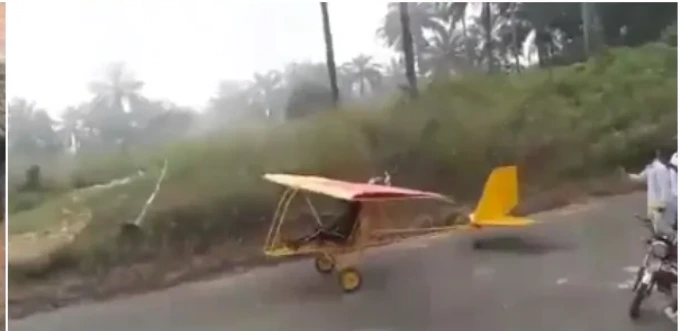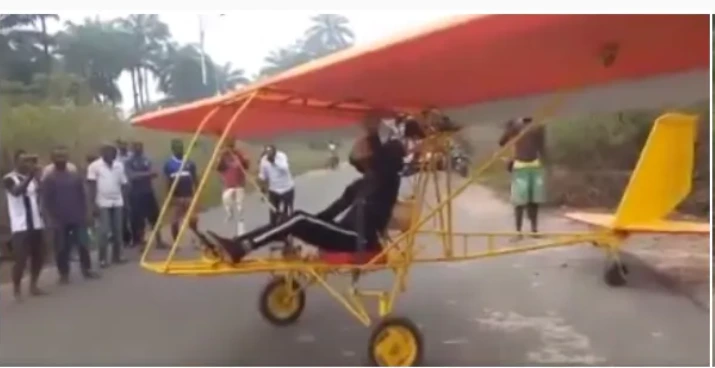 The video was uploaded on Linkedin by an Igbo man identified as Ndubuisi Ekekwe
Nigerians have been pretty much impressed and have called on the government and other well to do individuals to support this boy in exploiting his great talent
One can only imagine how much money this young inventor must have put into this invention. And I'm sure if he has more support he can do more.
See screenshots of peoples reaction from Legit.ng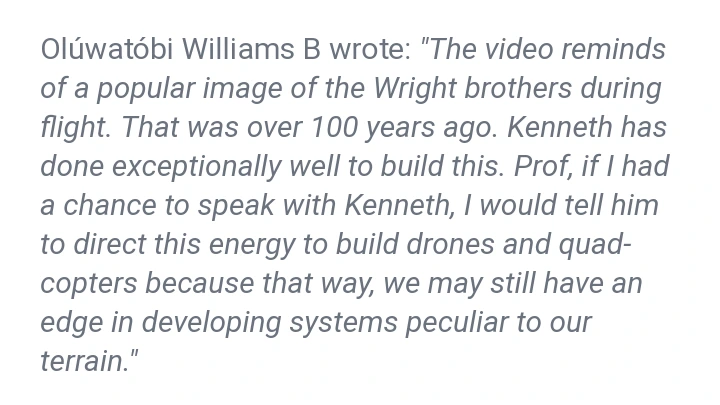 I'm sure if this boy receives enough support one day he will build a helicopter.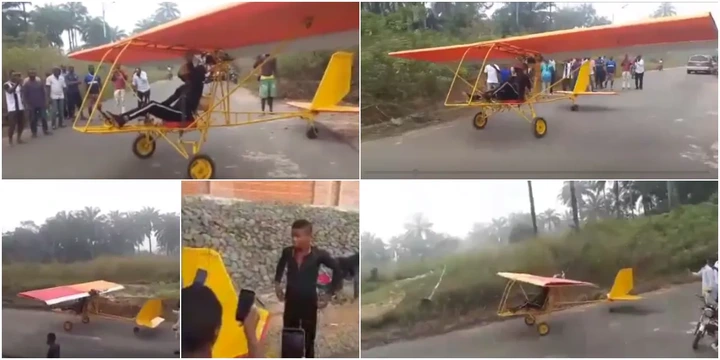 I want to say Kudos to all our hardworking youths from Aba, your products even last more than originals from foreign countries and the government should invest in you all.