44 Years after She Lost her husband, General Murtala Muhammed, See Her recent Photos
---
General Murtala Muhammed was a Nigerian Army general who was 4th Head of State of Nigeria. He was born on November 8, 1938 in Kano to a Fulani family.
Mohammed was educated at Cikin Gida Elementary School. He was then transferred to Gidan Makama primary school in Kano. He then proceeded to Kano Middle School which is now called Rumfa College, before attending the famous Government College now called Barewa College in Zaria and applied to join the Nigerian army after he obtained a school leaving certificate.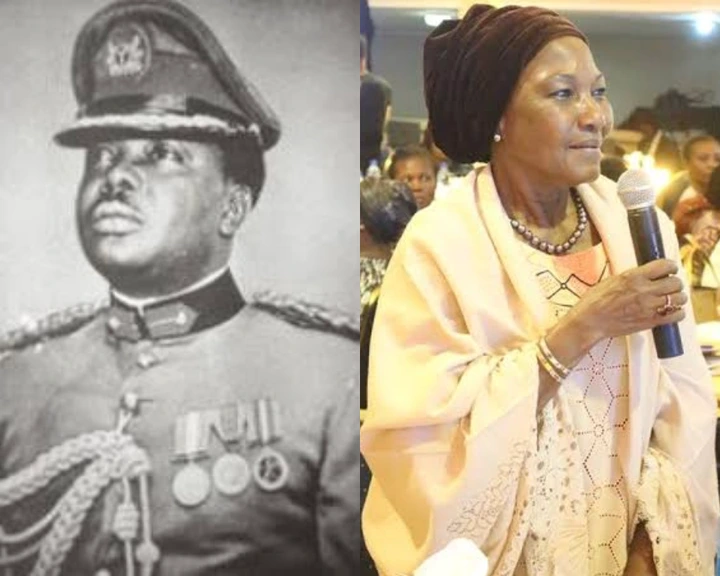 Murtala Muhammed was married to his only wife Ajoke Muhammad and they have six children together. Ajoke Muhammad was born on May 23, 1941. She started her professional journey as a Dental Therapist during her early life and is currently the Vice President of the Murtala Muhammed Foundation. She is also the Founder and Chief Executive of the Murtala Muhammed Memorial Botanical Gardens.
Below are recent photos of Ajoke Muhammad: